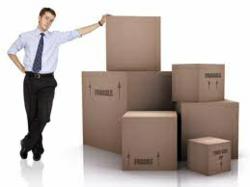 (PRWEB) May 26, 2013
Melrose Moving Company has released a blog explains the benefits of double boxing!
One ingenious system capable of greatly diminish the force of impact is Double Boxing. This method has been used with successful results on fragile electronics or porcelain items. Double boxing uses 2 boxes, the original one (that must be in very good condition, without any crack) and another shipping container.
Original foam must be intact, otherwise must be replaced or repaired with foam inserts and tape. It is crucial for the load to remain static within the container. Second box must be longer, higher and wider that the original one. Original box must be placed within the second box and gaps must be filled with foam, polyethylene or edge pads. In the end the shipping container must be sealed with pressure sensitive tape, nylon tape or reinforced tape. This method has become widely practiced and very appreciated.
If you need help moving in West Hollywood search for local movers who use double boxing. This is a trademark of quality and guarantees a higher degree of safety.
"We know that there are not so many moving companies in West Hollywood and that is the reason why we wanted to expand our services there. Professional movers will provide great quality moving services and packing equipment such as double boxes for clients in West Hollywood" said Russell Rabichev, Marketing Director for Melrose Moving.
Melrose Moving Company is a Los Angeles-based residential and commercial moving company. Originally established in 1999, and has been so popular that the owner started various other moving companies, such as 1 Los Angeles Movers, Movers Los Angeles, and Los Angeles Commercial Movers, all of which are operated by Melrose Moving. The moving company is licensed by the Public Utility Commission (PUC), and has an A rating with the Better Business Bureau (BBB). Melrose Moving accepts cash, checks, credit cards, and Paypal.
For more information, click on http://www.movingcompanywesthollywood.com/. Call now: 1.800.431.3920.