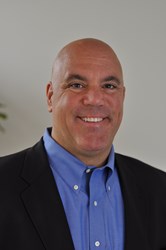 I look forward to re-engaging the legal market from a new and fresh perspective.
Irving, TX (PRWEB) September 17, 2013
Mel Yarbrough, a business leader credited for galvanizing growth in start-ups and national companies, has been named general manager of File & ServeXpress, the pioneer and national leader of electronic filing for the legal and judicial communities. Yarbrough assumed leadership responsibilities at File & ServeXpress, based in Irving, on Sept. 9.
File & ServeXpress was formed in 2012 through an acquisition of File & Serve and CaseFileXpress, the largest and preeminent e-Filing and e-Service providers for attorneys and courts. Yarbrough's appointment comes at a time when File & ServeXpress is expanding its national footprint and innovation with projects currently active in 30 states and the District of Columbia and nearly 300 jurisdictions nationwide. Through this expansion, he will lead strategic direction of the company as well as day-to-day operations and the implementation of all corporate goals.
File & ServeXpress provides a digital gateway between the legal community and court systems with access to a universally compatible e-Filing and document management technology that meets the needs of all types and sizes of courts, firms, cases and practice areas. File & ServeXpress manages 45 million documents a year and provides customer service to more than 165,000 users with a system that is focused entirely on e-Filing and e-Service.
"I look forward to re-engaging the legal market from a new and fresh perspective. We are going to build upon the foundation of exemplary service for which we are known, while innovating and expanding our service offerings," said Yarbrough. "We fully expect to further our reach and provide the industry's best solutions for national, state and local courts and law firms."
Yarbrough is well-positioned to head the company's efforts. Previously, as Chief Operating Officer for Towerstream, he led the company's transformation from a small wireless Internet service provider to a nationally recognized, 4G and WiFi mobile wireless leader. During his tenure, the company was recognized two years in a row as first in revenue growth in the alternative carrier industry by SmartTrend.
Prior to his five-year stint with Towerstream, Yarbrough served in executive positions at technology companies that led their marketplace including Hoovers, Starcite and Handango, consistently achieving accelerated revenue growth at each company. Additionally, he served as executive vice president at LoisLaw, leading the company from a regional publisher to a high-growth national content provider in the legal industry.
"The next few years will be transforming for law firms and courts across the country as they transition more and more to e-Filing and e-Service solutions. Mel is an excellent choice to lead our support of this transformation, while continuing the innovation and excellence in customer service that our courts and law firms have become accustom," said Doug Mitchell, CEO of File & ServeXpress. "He is an inspiring leader, a thoughtful planner, and he has a proven ability to motivate people in an effective way that allows for the growth of companies."
Yarbrough received a degree in economics from Southern Methodist University in 1987 and a law degree from Vanderbilt University School of Law in 1991.
About File & ServeXpress
File & ServeXpress, headquartered in Irving, Texas, was formed in 2012 through an acquisition of the two pioneers of e-Filing and electronic service – CaseFileXpress and File & Serve, a former LexisNexis company. The resulting combination brought together more than 30 years of experience in legal e-Filing and service delivery to form the leader in the industry.
File & ServeXpress brings together an established, comprehensive record of success in working with courts and law firms around the country to implement electronic filing. It has existing e-Filing and/or e-Service projects spanning 30 states and the District of Columbia with more than 165,000 registered users and 39,000 law firm clients, representing all of the top 100 law firms in the country.
File & ServeXpress combines service delivery and advanced e-Filing technology with the management and financial strength of its private investors. File & ServeXpress was formed by the shareholders of MMC Group, LP, Strait Lane Capital and Rosewood Private Investments specifically to acquire File & Serve and CaseFileXpress.