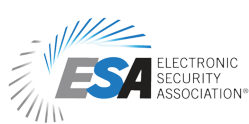 Members taking advantage of this program may be able to pay for their ESA membership many times over.
Irving, TX (PRWEB) November 30, 2012
Beginning November 30, 2012, members of the Electronic Security Association (ESA) will be able to save time and money on business purchases through the new Group Purchasing Alliance Program.
According to ESA President John Knox, the new ESA Member Savings program offers collective buying power through our Buying Group Alliance made up of more than 250,000 businesses. Suppliers include Grainger Tools and Supplies, Office Max, Office Depot, ADP Payroll, Aramark Uniform Services, Exxon/Mobil, Goodyear, YRC Freight, as well as more than 30 other companies. These suppliers offer significant savings for members on their day-to-day business and personal purchases. Members in this group purchasing alliance save an average of 20% on many indirect expenses.
"We are thrilled to deliver another valuable member benefit to ESA member companies and their employees. Members taking advantage of this program may be able to pay for their ESA membership many times over by saving significant money on products and services they already buy," said Knox.
Merlin Guilbeau, ESA executive director and CEO, said, "By signing up with ADP through the Member Savings Program, ESA will save $757 a year. We'll also see a 50% reduction in our payroll processing time and get a higher level of service. We're very pleased with this new program."
Electronic Security Association Members can register for the ESA Member Savings Program by going to http://www.esaweb.org/?page=membersaving.
If you are not an ESA member and would like to learn more about membership, please contact Tami Cook at 972-807-68 or via email at Tami.Cook(at)ESAweb(dot)org today.
ABOUT ESA
Established in 1948, the Electronic Security Association (ESA) is the largest trade association representing the electronic life safety and security industry. Member companies install, integrate and monitor intrusion and fire detection, video surveillance and electronic access control systems for commercial, residential, industrial and governmental clients. In cooperation with an alliance of chapter associations, ESA provides technical and management training, government advocacy and delivers information, advice, tools, and services that members use to grow their businesses and prosper. ESA may be reached at (888) 447-1689 or on the Web at http://www.ESAweb.org.