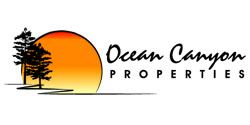 Ensuring sustained environmental protection has always been important at Ocean Canyon Properties," said Ben Carr, Vice-President of Operations.
Texarkana, TX (PRWEB) April 27, 2012
Ocean Canyon Properties (OCP), a privately owned membership camping and RV resort company, is pleased to announce a resort-wide environmental initiative which implements green guidelines to manage private campsites. OCP understands that their activities impact the earth and its resources. The company also understands that it is the natural resources upon which the resorts are built that form the backbone of their success. The stewardship of these resources will enhance the company's growth by continuing to provide beautiful destinations for members and their families to enjoy. Further, OCP recognizes the benefit of helping to maintain the communities in which they work along with participating in other initiatives that allow OCP's commitment to the earth and earth's citizens to be felt far beyond the front gate of the resorts.
"Ensuring sustained environmental protection has always been important at Ocean Canyon Properties," said Ben Carr, Vice-President of Operations. "Our approach emphasizes environmental excellence through recycling, waste management, electrical and water utilities upgrades and Green Construction Standards as defined by the National Association of Home Builders. Environmental stewardship has always been a fundamental philosophy at Ocean Canyon Properties."
Ocean Canyon Properties' Green Initiative establishes guidelines that are intended to conservatively manage resources, develop and construct resorts in ways that are protective of natural habitats, and manage buildings in ways that reduce electrical consumption and minimize carbon footprint. OCP will also implement recycling practices to productively help manage waste generated at the resorts and partner with suppliers that practice Green Initiatives and provide earth-friendly products to maintain the resorts and service the campground members and guests.
OCP believes that recycling turns materials that would otherwise become waste into valuable resources. Each resort will institute a recycling program for plastic, glass and metal. Resorts will partner with a local recycler and place collection containers on the resort. Large recyclable items (old mowers, tractors, batteries, etc.) will be removed and taken to an appropriate recycling center. Recyclable liquids (vehicle oil, kitchen fryer oils) will be properly disposed of in containers and collected for recycling.
Click here for more information on Ocean Canyon's Green Initiative.
Ocean Canyon Properties is a growing system of privately owned, membership resorts that offer spacious RV sites, comfortable cabins, cottages and condos along with a wide variety of private resort amenities. With beautiful resort locations situated throughout the southern United States, OCP's resorts provide the safe, secure and enjoyable recreational experience that so many families seek.
The Ocean Canyon Properties senior management has been directly involved in the membership camping resort industry on a national platform for over 30 years. This experience combined with the rigorous standards of operation at both the resort and corporate levels ensure that the company operates securely, responsibly and continually provides the highest levels of service to its members, their guests and employees.