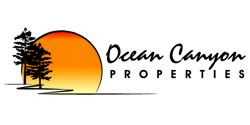 "Coast to Coast congratulates Ocean Canyon Properties on the numerous awards they received from us," said Bruce Hoster, President of Coast to Coast. "They are the fastest growing membership camping
Texarkana, TX (PRWEB) May 18, 2012
Ocean Canyon Properties (OCP), a privately owned membership camping resort company, was honored by Coast to Coast RV Resorts Network with seven awards highlighting their achievements in Membership Sales and Resort Operations in the West Region. Ms. Eileen McKee, Director of Resort Relationships for Coast to Coast, presented the awards in a ceremony that was held at Millwood Golf and RV Resort in Ashdown, Arkansas.
Ben Carr, Ocean Canyon Properties Vice-President of Operations, received the Resort Operations Manager of the Year Award. Gary Zehender earned the Resort Salesperson of the Year for the West Region. Ocean Canyon Properties received the Multi Park Sales winner and also earned the Highest Percentage Increase in Sales Award. Individual awards were given to this year's Century Club honorees, Kimberly Skipper, Kellen Pournoury, and Gary Zehender for achieving at least 100 new membership sales each in 2011.
"Coast to Coast congratulates Ocean Canyon Properties on the numerous awards they received from us," said Bruce Hoster, President of Coast to Coast. "They are the fastest growing membership camping company in the nation, and these rewards recognize their achievements in the areas of membership sales and customer service. Ocean Canyon Properties is an industry leader with a dedication to excellence that starts at the top of their organization and runs through all their employees. Coast to Coast is proud to have them as a business partner."
The Ocean Canyon Properties and Coast to Coast relationship has blossomed to benefit not only the companies, but their Members since its inception in 2008. Members enjoy the privilege of visiting over 1,100 Coast to Coast affiliated properties nationwide. The Ocean Canyon family of resorts hosts thousands of Coast to Coast affiliates annually. Ocean Canyon Properties boasts relaxing RV sites, cabins and cottages at private campsites that include Bear's Den Resort in Grove, OK, Tres Rios Resort in Glen Rose, TX, Millwood Landing Golf and RV Resort in Ashdown, AR, Abita Springs Resort in Abita Springs, LA, North Shore Resort in Greensboro, GA, Styx River Resort in Robertsdale, AL, and Mountain Lakes in Langston, AL and Texoma Shores in Madill, OK.
Ocean Canyon Properties (OCP) is a growing system of privately owned, membership resorts that offer spacious RV sites, comfortable cabins, cottages and condos along with a wide variety of private resort amenities. With beautiful resort locations situated throughout the southern United States, OCP's resorts provide the safe, secure and enjoyable recreational experience that so many families seek.
The Ocean Canyon Properties senior management has been directly involved in the membership camping resort industry on a national platform for over 30 years. This experience combined with the rigorous standards of operation at both the resort and corporate level ensure that the company operates securely, responsibly and continues to provide the highest levels of service to its members, their guests and employees.