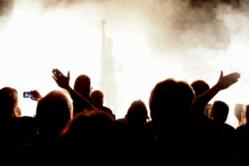 The Membership Blueprint training course teaches how to earn money on a recurring basis from a single sale.
Seattle, WA (PRWEB) October 20, 2012
Membership site secrets are now given away in a new training course by entrepreneur Peng Joon. This former student turned Internet multimillionaire has released a new training course for creating membership based websites. This easy to follow Membership Blueprint is giving away all of the information that a website owner or entrepreneur needs to create a successful membership website. This course can be accessed by clicking here.
E-commerce website sales can fluctuate depending on the type of products or services that are offered. More competition for single product sales is growing online. Retailers like Amazon continuously expand product lines with the hope of attracting more buyers. The Membership Blueprint training course teaches how to earn money on a recurring basis from a single sale. The ability to earn money month after month from each consumer is the idea behind the Membership Blueprint.
Websites that charge access fees first became popular in the late 1990s. Recurring billing systems from credit card agencies helped website owners and business owners to take monthly fees in exchange for accessing a monthly portion of a website. One of the secrets that are given away in the Membership Blueprint is how to build a list of qualified buyers that will remain a loyal monthly customer.
One of the unique things about creating a membership website is the need for zero inventories. Companies or website owners that sell physical products can often have shipping issues, returns and other delays that can chip away at any profits that are earned on a sale. A recurring billing platform for accessing information or other digital content is one way that some entrepreneurs like Peng Joon are earning thousands of dollars each month per website.
The Membership Blueprint training course is available for access here at this link and comes with a complete 60-day money back guarantee to anyone that tries the training and is unsuccessful.
About Membership Blueprint
Peng Joon created his Membership Blueprint as a primer to help website owners and business owners to start a membership based website. This ex-student turned Internet multimillionaire is the sole trainer in the membership Blueprint training course. This in-depth course is designed for beginners and includes plenty of advanced topics for growing a membership based website online. One of the successful aspects of the course is that it instructs anyone how to create a membership based website in just seven minutes or less.