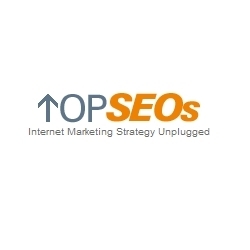 Plymouth, IN (PRWEB) October 16, 2008
As part of its whole re-branding scheme, topseos is now introducing new levels of membership on the site.
The new topseos membership levels are Basic, Silver, Official and Ultimate. These membership levels have been designed specifically keeping in mind the varying needs of different members and each level provides access to unique information, features and services.
A few features that each membership level offers are:
Basic: Inclusion into directory, post articles for free, use of Basic topseos seal.
Silver: Attach photos to profile, random small banner for 3 months, consideration for ranking for 3 months.
Official: Consideration for ranking for 12 months, mid-size random banner for 3 months, post job offers for free.
Ultimate: static links from homepage, vendor spotlight, leads program, entry to SEO & PPC competition and much more.
Ultimate is specifically designed for agencies that are keen on highlighting themselves as a strong player in the industry and the membership includes a $5000 promotion with Visibility magazine.
To find out more about features and benefits of each membership level visit http://www.topseos.com.
About topseos:
Since its introduction in 2002, topseos has been identified as an independent authority on vendors who supply internet marketing products and services ranging from the best search engine optimization companies to the best pay per click management tools. In addition, topseos connects thousands of businesses each year that are looking for internet marketing services with those who provide it.
With dedicated online presence in the US, UK, Canada and Australia, topseos continues to make a global impact in the internet marketing arena.
###