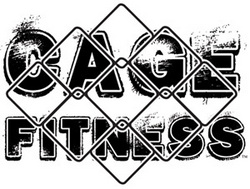 We're serious about this business and that's why we chose Member Solutions as our billing and servicing partner
Jenkintown, PA (Vocus) June 2, 2010
Cage Fitness™, a new, no contact, no partner fitness program developed and tested by 9-time Welterweight champion, Matt Hughes, has selected Member Solutions, as its corporate billing and servicing provider.
"We're serious about this business and that's why we chose Member Solutions as our billing and servicing partner," says Mike Metzger, Martial Arts Industry Association Elite Consultant and Cage Fitness™ Principal. "Member Solutions is a definite industry leader based on their extraordinary service and innovation."
Member Solutions will service Cage Fitness™ licensees. The membership billing services are backed by a team of 70+ professionals that provide payment processing, account servicing, and customer service to Cage Fitness™ licensees.
"Cage Fitness represents an opportunity for our industry to leverage the current cross-media exposure of MMA and popularity of Matt Hughes" said Steven Pinado, Member Solutions CEO. "We have seen several businesses grow their adult student base and increase revenue yield from current membership with the program, and are very pleased to have been chosen as the billing and servicing solution for Cage Fitness."
About Cage Fitness™
Cage Fitness™ is designed for teens and adults at all levels of fitness. Individuals can customize their workouts by simply adjusting their intensity level to best suit their personal fitness goals. Each 5-minute round incorporates aerobic and anaerobic exercises to help maximize fat burning and muscle building. This system of training allows people to burn more calories while increasing metabolism.
This exercise program is also endorsed by certified personal trainer, Kai Fusser, who has trained athletes such as Annika Sorenstam, golfer and LPGA major winner; NBA Allstar, Grant Hill; and Olympic gold medalist, Darin Shapiro.
About Member Solutions
Member Solutions is a leading provider and innovator of solutions for membership-based businesses. The company serves over 2,200 locations in the United States, Canada, and Australia. The Member Solutions team services more than 100,000 memberships each month, and processes over $120 million in payments annually.
For more information, contact:
Steven Pinado
267-287-1070
###