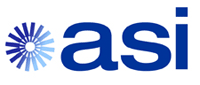 "In 2011, ASI continued to deliver on our strategy of helping customers increase revenue, lower overhead expense, mitigate risk, and improve efficiency."
Alexandria, VA (PRWEB) March 01, 2012
Advanced Solutions International (ASI), the largest, privately-owned global provider of software for member and donor-based not-for-profits, today announced its 20th straight year of revenue growth and profitability in 2011. Nearly 300 organizations invested in its market-leading software solution iMIS 15, and the company also made a number of enhancements to iMIS 15 to increase social capabilities, mobile access, and openness.
"In 2011, ASI continued to deliver on our strategy of helping customers increase revenue, lower overhead expense, mitigate risk, and improve efficiency," said Bob Alves, chairman and CEO of ASI. "Our most recent release of iMIS provides the latest solutions customers need to attract and retain constituents — including self-service options, social networking capabilities, personalized web pages, and mobile applications — along with the rock-solid core functionality on which we've built our reputation over the past 20 years."
Key Facts

iMIS was recognized as the #1 association software by a global independent survey. iMIS was recognized as the most popular association software in the world with three times the global market share of the nearest solution; the most widely used in the U.S., Canada, U.K. and Australia; and ranked #1 for customer satisfaction by an independent global survey by Lehman Associates.
ASI continued to expand its position as a global market leader in the charity and fundraising industry. ASI added a number of new charity and fundraising customers, including the Alpha Delta Pi, ReThink (the National Schizophrenia Fellowship of the United Kingdom), and the RSCPA Victoria.
ASI released version 15.2 of the market-leading iMIS software system. ASI released version 15.2 of iMIS, which gives customers the ability to provide members, donors and other constituents new and improved self-service options with a dramatic new look and feel, and offers extended social media tools. iMIS 15.2 also includes private social networking capabilities—such as online forums, document libraries, wikis and blogs—to help constituents connect, communicate and collaborate with one another, and comes with powerful and flexible web content management capabilities that allow customers to easily create personalized web pages with their constituent data with no programming necessary.
iMIS 15.2 was validated as compliant with the Payment Application Data Security Standard (PA-DSS) by the PCI Security Standards Council. With iMIS 15.2, customers can opt to store the full credit card number in encrypted form for transactions or only store the gateway transaction number or token. iMIS 15 is the only solution for not-for-profits that offers both of these options and has also been validated as compliant with the PA-DSS.
ASI added four new third-party product partners, five Authorized iMIS Consultants (AiC), and an Authorized iMIS Solution Provider (AiSP) — MAST ICT Ltd — based in the UK. ASI now has nearly 100 third-party product partners, Authorized iMIS Solution Providers (AiSPs), and Authorized iMIS Consultants (AiCs) that provide best of breed products and services to extend the iMIS system.
ASI retained its Microsoft Partner Program membership as a Gold Certified Partner demonstrating a high level of expertise with Microsoft-based solutions.
More than 100 customers participated in ASI's global customer excellence program. ASI continued its successful iMIS Business Excellence Forum (iBEF), a complementary program designed to facilitate networking and idea sharing among iMIS customer executives as well as help iMIS customers maximize their investment in iMIS. More than 100 customers participated in the program in 2011.
The iMIS user group, NiUG International, achieved record membership. The iMIS user group, NiUG International, continued to achieve growth in membership with more than 750 organizational members and held six successful user conferences in the US, Canada, the UK, and Australia. Record numbers of NiUG International members also accessed its social network, career center, and iMIS certification program.
About ASI
Advanced Solutions International (ASI) is a recognized industry thought leader that focuses on helping associations and not-for-profits increase operational and financial performance though the use of best practices, proven solutions, and ongoing client advisement. Since 1991, ASI has served nearly 4,000 clients and millions of users worldwide and currently maintains corporate offices in the U.S., U.K., Canada and Australia.
ASI is the developer of iMIS not-for-profit software, association software, member software, donor software, and fundraising software. iMIS is the most widely used association software in the world with three times the global market share of the nearest solution and a popular choice of larger charities and not-for-profits.
###