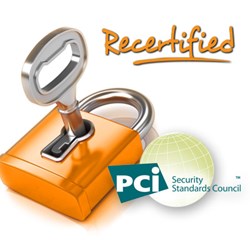 Security has always been, and will continue to be, top priority at Member Solutions.
Hatboro, Pennsylvania (PRWEB) November 14, 2013
Member Solutions, the leading provider of full-service membership billing, payment processing and member management software solutions for membership businesses, has been re-certified as a Level One PCI-Compliant Service Provider.
"As a full-service billing and payment processing provider, it's critically important for us to maintain the most secure environment to protect personal, financial and business information for our clients and customers," said Steven Pinado, CEO for Member Solutions. "Security has always been, and will continue to be, top priority at Member Solutions."
Each year, Member Solutions services more than one million consumer obligations and processes in excess of $200 million in payments on behalf of its clients. All payments are processed through the company's proprietary PCI-Compliant payment processing platform. Enterprise and corporate entities also use Member Solutions payment processing infrastructure through its application programming interface (API).
All companies that process, store and transmit credit card information are required to comply with Payment Card Industry Data Security Standard (PCI-DSS) requirements. Compliance requirements are divided into three levels based on transaction volume. Level One carries the most stringent certification requirements.
Member Solutions received Level One PCI re-certification after a comprehensive on-site audit of the company's headquarters and an offsite audit of its production environment hosted by Xand.
The extensive audit includes recurring network security scans, system penetration testing, and a full review of the company's systems, processes, and documented policies and procedures.
Trustwave, the leading provider of on-demand data security and payment card industry compliance, and a Qualified Security Assessor (QSA) registered with the PCI Security Standards Council, performed the PCI-DSS review and awarded Level One PCI compliance to Member Solutions.
To view a comprehensive list of PCI-DSS Compliant Service Providers, visit http://www.visa.com/splisting.
About Member Solutions
Member Solutions has built its business on an unwavering commitment to serving clients in the Martial Arts business industry and related-Fitness categories. The company operates a proprietary payment processing platform and is the leading provider of billing, servicing and business support to more than 3,000 membership businesses in the United States, Canada and Australia. The company also offers web-based applications for front-desk member management and online event registration that are fully integrated with its PCI-Compliant payment processing platform. For more information, visit the Member Solutions website.