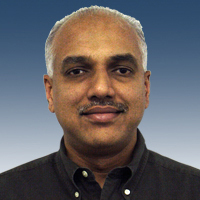 Our IT systems and infrastructure play a critical role in the success of our business
Jenkintown, PA (Vocus) May 12, 2010
Member Solutions, a leading provider of membership billing, consulting, and member management tools for membership-based businesses, has appointed Lakshmi Venkataswamy, a valued industry veteran, to the role of Chief Information Officer (CIO). Venkataswamy now leads all of Member Solutions Information Technology Activities.
"Our IT systems and infrastructure play a critical role in the success of our business," said Member Solutions CEO, Steven Pinado. "Lakshmi's detailed knowledge of technology and operations, along with his vast experience developing and managing enabling technologies for financial services firms, is a significant asset that will contribute mightily to our continued success."
Venkataswamy brings over 20 years of experience in developing technology infrastructure and information systems to Member Solutions. He has deep financial services industry experience and has led application development, technology strategy and infrastructure teams for public and private corporations.
Venkataswamy recently served as Chief Information Officer and Chief Technologist for Advanta Corporation. During his time at Advanta, he successfully redesigned the corporate infrastructure into a highly scalable and cost-effective corporate resource.
"Member Solutions recognizes the importance of IT and its part in strategic business development," Venkataswamy said. "I am happy to be a part of this success and a member of the Member Solutions leadership team."
About Member Solutions
Member Solutions is a leading provider and innovator of solutions for membership-based businesses. The company serves over 2,200 locations in the United States, Canada, and Australia. The Member Solutions team services more than 100,000 memberships each month, and processes over $120 million in payments annually.
For more information, contact:
Steven Pinado
267-287-1070
###