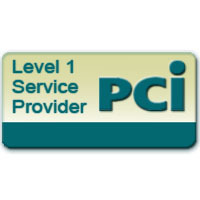 Our proprietary payment processing and account servicing platform is the heart of our business.
Jenkintown, PA (Vocus) November 4, 2010
Member Solutions has once again been certified as a Level One Service Provider under the Payment Card Industry Data Security Standards (PCI-DSS). The renewal certification was awarded after a comprehensive, independent, on-site audit was conducted by Trustwave, the leading provider of on-demand data security and payment card industry compliance and a Qualified Security Assessor (QSA) registered with the PCI Security Standards Council.
Member Solutions is a leading provider of billing and servicing to thousands of membership businesses across North America. The company has serviced more than one million consumer obligations, processes in excess of $120 million in payments, and provides web-based applications for front-desk management, online registration, payments, and membership management.
"Our proprietary payment processing and account servicing platform is the heart of our business." said Member Solutions CEO, Steve Pinado. "We are continually investing in technology and implementing industry best practices, including the PCI-DSS and other standards, in order to accomplish our mission of delivering secure, technology-driven business solutions to membership-based businesses."
PCI-DSS standards were formed to help organizations proactively secure customers' personal financial information. Major credit card brands such as American Express, Discover Financial Services, JCB International, MasterCard Worldwide and Visa Inc. endorse the requirements. Payment service provider compliance requirements are divided into three levels under PCI-DSS, based on the number of transactions processed and/or transmitted yearly. Level One is the highest ranking and carries the most stringent certification requirements.
The comprehensive on-site audit of Member Solutions' headquarters, and offsite production environment hosted by DBSI International, included recurring network security scans, system penetration testing, extensive review of the company's systems and processes, and documented policies and procedures. This careful and methodical examination verifies that Member Solutions meets the Level One Service Provider requirements and complies with the twelve core elements of the PCI-DSS.
To view a comprehensive list of PCI-DSS Compliant Service Providers, visit http://usa.visa.com/download/merchants/cisp-list-of-pcidss-compliant-service-providers.pdf.
More information on PCI-DSS can be found at https://www.pcisecuritystandards.org/.
About Member Solutions
Member Solutions is a leading provider and innovator of solutions for membership-based businesses. The company serves over 2,200 locations in the United States, Canada, and Australia. The Member Solutions team services more than 100,000 memberships each month, and processes over $120 million in payments annually.
For more information, contact:
Steven Pinado
267-287-1070
###