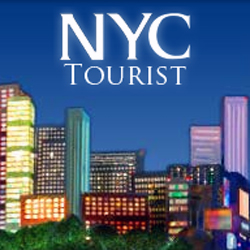 New York, NY (PRWEB) May 04, 2013
For many, Memorial Day marks the beginning of summer, as the temperatures are rising, the beaches are opening and a 3-day weekend gives you plenty of time to get in all the fun things to do in New York City this season! Now is the time to start planning an early summer vacation, and many of the best hotels in New York City are making it much easier to say yes to this trip with these great hotel deals.
New York City Hotel Deals
The Carlton Hotel has tons of great packages, covering everything from the "Girls Night Out" to the "New York City of Romance" to "Broadway Fanatic" and even a classic like "New York Yesterday and Today." Each package includes different discounts and attraction tickets to make every traveler happy to stay at the Carlton.
Plan ahead and 20% off the best available rate at the fabulous Park South Hotel, a boutique hotel in NYC near Madison Square Park in the Flatiron District.
The Strand is a hotel that every NYC Tourist loves, and they're offering chances to save that no one will want to pass up, like a breakfast package in the fabulous Strand Bistro, a 20% discount on stays booked 45 days in advance and 10% off stays booked 7 days in advance.
The JW Marriott Essex House New York is offering tons of deals and savings too, like breakfast packages, spa credits, or deals on romantic getaways. The "Spread the News, Keep the Savings" deal helps travelers find the best rates on certain dates (including Memorial Day weekend) and any guest that books between 3-21 days in advance can save up to 20% on their stay.
Howard Johnson SoHo is offering great discounts, so book at least 7 days in advance and receive 15% the best available rate, or stay for three nights or more to save 20% on the entire stay!
NYC Attraction Discounts
There is tons of sightseeing to be done, and now that the weather is warming up, it's way more fun to get out in the city and walk around, bike, take a tour or hop on a boat! NY Classic Harbor Line has several different ways to get on a fabulous vessel and see NYC. Choose from an architecture cruise, day sail, sunset sail, brunch cruise, city lights sail or one of their upcoming special events! Something even more fun than getting out on the water and sightseeing in NYC by boat is hopping on a jet ski and controlling the journey yourself! Rockaway Jet Ski is an awesome rental and tour company, and they even offer up to 30% in savings, exclusively through NYCTourist.com.
Don't want to limit your touring to just the water? Check out one of the discount cards like the New York Pass, and save on just about everything you do! One card can save every traveler anywhere from $58 to $556, depending on how long this vacation is. 1 pass allows free access to 80+ attractions, tours, museums and even helps travelers get a discount on their Broadway show tickets! 1 card, hundreds in savings. It doesn't get much better than that.
Discounted Broadway Shows
Many of the best shows on Broadway offer tickets at a surprisingly low price! Heading to NYC with the family? Find Lion King tickets, Newsies tickets and Spider-Man Tour Off the Dark tickets at low prices, even at the very last minute! Find Spider-Man Tickets as low as $49! Mamma Mia is another great family friendly show that audiences always enjoy, and there are Mezzanine Side Row seats for as low as $69.50, but only when you buy online. Planning a trip with just the grown ups? Chicago The Musical is an amazing Tony-Award winning show on Broadway, and there are Chicago tickets start as low as $49.50. Find last minute Broadway tickets at great prices to all of the shows on Broadway right now!
About NYCTourist.com:
NYCTourist.com is an authority on traveling to New York City. NYCTourist.com is a one-stop destination when planning a NYC vacation. Find the best information, deals, reviews and tickets for hotels, attractions, Broadway shows and events in New York City. Lizz Riggs, editor of NYCTourist.com, can help travelers find all the best things to do, places to stay and deals to take advantage of on their next trip.