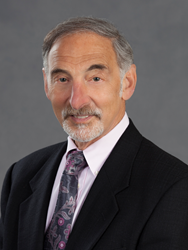 "I look forward to collaborating with community physicians and other medical staff at Memorial to provide patients with continuity of care and a full spectrum of urologic cancer care."
Hollywood, Fla. (PRWEB) July 17, 2014
Mark Soloway, MD, an internationally recognized leader in urologic oncology, has joined the Memorial Cancer Institute and the Memorial Physician Group. Dr. Soloway, who has been appointed Chief of Urologic Oncology, will lead a new division focused on the care of bladder, prostate and kidney cancers, while also establishing a research program. He will see patients at Memorial Cancer Institute offices in Aventura and Boca Raton.
"Memorial Cancer Institute provides all kinds of cancer care – from medical oncology to surgery and radiation – closer to home," said Luis Raez, MD, FACP, FCCP, MACSG, medical director of Memorial Cancer Institute. "Dr. Soloway is nationally and internationally recognized by his peers and brings many years of clinical and research experience in urologic oncology. We are excited to welcome him to Memorial, where he will lead an already outstanding team of physicians, nurses, and patient care navigators to the next level of accomplishments in patient care."
While developing the program, Dr. Soloway will serve as a resource to other community urologists, providing second opinions regarding management and alternatives for the most common urologic cancers.
"I'm eager to continue my career at Memorial Cancer Institute," said Dr. Soloway, who has made significant contributions to the understanding and treatment of prostate, bladder and kidney cancer over a 40-year career. "I look forward to collaborating with community physicians and other medical staff at Memorial to provide patients with continuity of care and a full spectrum of urologic cancer care."
Dr. Soloway has twice been asked to chair the International Consultation on Urologic Diseases Recommendation Panel on Bladder Cancer (2004 and 2011), a committee charged with making recommendations on all aspects of bladder cancer. In May 2014, he became a recipient of the prestigious Willett Whitmore Jr. Memorial Lecture by the Society of Urologic Oncology.
Dr. Soloway earned his medical degree from Case Western Reserve University School of Medicine in Cleveland, Ohio, and completed his residency in urology at University Hospitals of Cleveland. He completed his surgery branch fellowship at the National Cancer Institute of the National Institutes of Health in Bethesda, Maryland. Dr. He served as professor and chairman at the University of Miami Miller School of Medicine's Department of Urology from 1991 until 2010.