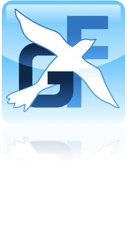 "Leave Nothing Unsaid..."
Philadelphia, PA (PRWEB) January 22, 2013
Founded by first responders, Gracious Fade recently launched its "digital time capsule" service. Gracious Fade (http://www.graciousfade.com) was derived from personal family losses and a desire to assist U.S. service members, law enforcement personnel and firefighters with their "Just in Case" messages.
Law enforcement professionals Allen Karch and Kevin Conrad partnered with a team of technologists and Silicon Valley experts to create their digital afterlife and memorial website. Allen and Kevin share a similar vision for Gracious Fade, one that will improve the lives of people and ensure a graceful continuity of their legacy, relationships and affairs should their health, well-being or safety become compromised.
Gracious Fade differentiates itself from other memorial sites by allowing its Members to preserve their voice, imagery and messages in the first person. Gracious Fade allows its Members to control how they will be remembered.
Members can upload written messages, photographs, videos and voice messages for family and friends, which will be released to their selected Beneficiaries upon confirmation of their passing. Basic Members can upload written messages and photographs for free. Premium Members receive enhanced features, including increased storage space, voice and video upload capabilities.
Gracious Fade recognizes the sacrifices of the U.S. military, law enforcement and firefighters. In recognition of their service to our country and their communities, Gracious Fade offers a free one-year "Heroes" premium account upgrade to the men and women dedicated to these professions.
"Gracious Fade is an easy-to-use website and a "must-do" for anyone in the military or high-risk professions. It gives me great comfort that my friends and family will always know how much they mean to me."
-Staff Sergeant Michael S. Raley, Army National Guard, Iraq War Veteran
The Gracious Fade team hopes to provide its Members with a unique opportunity to "Leave Nothing Unsaid…"
About Gracious Fade
Gracious Fade is a "digital time capsule" service created by first responders, which preserves a Member's voice and imagery in the first person. For more information, please visit http://www.graciousfade.com.