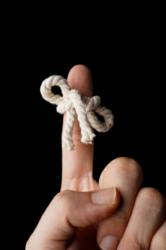 Kerville, TX (PRWEB) April 25, 2011
Join Mark Scott of SelfHelpHotline.com when he speaks about how to improve one's memory. Worried about memory loss? Forgetting things more and more as time goes by and do not know what to do about it? Thousands of people suffer from this. Memory loss is actually a larger problem in the 21st Century since we rely more and more on machines to retrieve information.
What about work? Many people feel they are forgetting details about transactions, or names and prices, when asked by customers. Or perhaps they feel that this is hurting communications with their customers. With Mark Scott there is no need to worry. Mark will help those wishing to improve their memory with his lecture on "Memory Skills for Better Customer Service." With his presentation guest will learn a major technique for remembering items and lists. They will leave the room with certainty that more can be done to improve business tasks and better respond to the needs of customers.
Most people believe they have bad memory, but the truth is that everyone has a natural memory. People simply do not know how to use it efficiently. With Mark's memorizing techniques, including memory improvement games, guests will learn how to improve memory power and increase brain power in easy everyday steps. His techniques are based on the latest research on how the brain functions. He will teach you the LINK Method, which is based on the fact that people remember by association. The memory system is built by linking information in a logical way. Every piece of information that is retained is linked to another piece of information in the neural network of one's brain.
There are good associations and bad associations. Mark Scott will explain exactly what the good associations are and how the senses are used in the memorization process. He will talk about the role of observation, reasoning, curiosity and creativity in the memorization process. He will help guests reconstruct a list that would customarily never be remembered before. He will also discuss practical applications of the memorization techniques for businesses to build trust and increase customer volume. He will explain the importance of a better memory to be more successful one's professional life. Guests will have the opportunity to participate in demonstrations and group activities.
Mark Scott will also discuss advanced topics related to Harry Lorayne's work including his PEG Method and Substitute Words. Guests will be amazed by their own brain power.
Mark has recently published a digital edition of the Memory Power Course, which was created by Harry Lorayne, who is known as the world's foremost memory training specialist. He wants to share some information about how increased memory can help in one's work with clients and customers.
Kerr County Connection (KCC) has agreed to host his speech. KCC is an independent business networking organization dedicated to supporting the growth of small businesses in Kerrville, Texas, and the surrounding area. The group holds weekly breakfast meeting and sponsors Kerrville's annual Speed Networking event, which will be held on May 12 this year.
Join this prestigious event on May 12th at 12 PM for the lunch meeting for Country Business Group at Buzzies Bar-B-Q, 213 Schreiner Street, Kerrville, Texas 78028. An additional date with Kerville Network Group to be announced soon.
Marketing Services by Karma Snack.
# # #