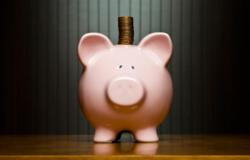 (PRWEB) April 09, 2013
Memory foam mattresses are often categorized as specialty or luxury items, and thus many people associate them with high price tags. Educational blog MemoryFoamMattress-Guide.org aims to show consumers that this assumption doesn't always ring true. Their latest article, "How to Save on Your Memory Foam Mattress," offers several bits of industry knowledge designed to help shoppers get better deals on new beds.
The blog works off the assumption that the average shopper is concerned with getting the best deal for their budget, and offers six useful tips to assess value and maximize savings.
Price is the subject of the first tip, with the blog stating that high-quality mattresses can be found in the sub $1000 range, and that higher prices don't always equate to superior comfort. The second tip prompts consumers to look online when mattress shopping, as they will typically find a greater selection and lower prices than available locally.
Next the article recommends comparison shopping, and briefly covers the most important factors and features that readers might want to compare when assessing if the price of a mattress is a good deal.
The three remaining tips highlight interesting ways to save. These include information about where to look for promotions, asking for better deals, and the best time of year to buy a new mattress.
An included table demonstrates an example of the comparison shopping point, examining features and reviews for the Amerisleep Liberty, Serta iComfort Savant, and Tempurpedic TEMPUR-Cloud Supreme Breeze beds. Using the information collected about the comparable beds, the guide surmises that the plant-based memory foam mattress from Amerisleep offers the best overall value, based on density, performance, reviews and price.
For those considering a new mattress, or shoppers previously turned off by the perceived cost of memory foam mattresses, the guide offers interesting insights likely to prove useful. The website also offers other educational resources such as brand guides and explanations of different memory foam mattress types for readers seeking more information.
MemoryFoamMattress-Guide.org offers detailed resources, geared towards people looking to buy or research a new bed. A fresh and easy-to-navigate blog format presents articles organized by topic and date, in addition to offering social tools and subscription feeds. From buying guides to brand information and news, readers can find unbiased information designed to create educated buyers.