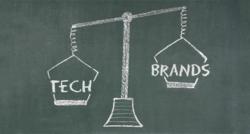 Tempe, AZ (PRWEB) February 25, 2013
Aiming to make shopping for a new bed a little easier, BedEd.org recently released a detailed overview of the top three types and brands of memory foam mattresses. The article covers traditional, gel, and plant-based memory foam mattress technologies and brands representative of each.
The post is titled "Top Memory Foam Mattress Technologies and Brands Compared." It begins by breaking down each type and considering the pros and cons in regard to heat, odor and chemicals, comfort, and ease of movement.
Traditional memory foam is presented as comfortable, though often reported as hot and chemical-laden. Gel-infused memory foam may have less odors, through leading brands still emit off-gassing. The blog also questions the gel-infused type's claims to sleeping cooler, citing data from the NAB and Cargill. Plant-based memory foam receives positive attention for its use of naturally-derived materials, cooler sleep, and quicker recovery time.
Accompanying the post is a chart comparing Tempurpedic to Amerisleep and Serta iComfort. Performance in key factors like heat, odor, response time, and price receive a grade between A and F, with A being best. Traditional memory foam tends to score lowest overall, while gel-based takes the middle spot and plant-based memory foam from Amerisleep takes the top rating.
Providing a useful comparison guide, the post serves to educate shoppers on the basics of the three major memory foam mattress technologies they will likely encounter while shopping. The blog highlights the advantages of plant-based foams, though recognizes the benefits of memory foam overall. Bed Ed also provides other resources for consumers, like guides for buying a mattress online, picking a healthy bed, and more.
BedEd.org is a mattress education blog dedicated to providing informational resources to shoppers. The blog features impartial assessments of mattress types, brands, and other sleep related products, developed via first party research, third party reviews, and expert research and opinion. In addition, readers receive useful sleep quality tips and news on the latest mattress developments.