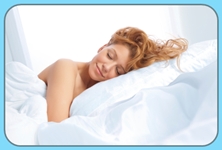 Incline Village, NV (PRWEB) August 31, 2012
The Charles C Harmon Co LLC today announced details of the upcoming Dorm Room Bed Topper Video Contest which offers college students an opportunity to tout their originality for making a video while lying on a memory foam mattress topper from the Memory Foam Topper Store. The contest will take place, this fall, on 11 college campuses, on various dates, with a prize being awarded for the best video on each campus. A grand prize of a memory foam topper will be awarded for the best video of the 11 campuses.
"We thought this would be a fun way for us to introduce our products in person to students who may find their dorm beds too uncomfortable to sleep on" said Chuck Harmon, CEO. "This will give them a chance to experience the comfort of our memory foam toppers and, at that same time, have a bit of fun by creating a video from their phone or camera and uploading it to their youtube account."
"We're looking for real reactions from real students lying on real mattress toppers with themselves or their peers capturing that in creative ways on film. We could film this in a studio but we think allowing the students, themselves, to show their creativity will make it much more of an entertaining experience for them as well as the people who view their videos."
To enter the contest, students should visit the presentation being put on by College Life Magazine at the following campuses and dates: Purdue: 9/7, Michigan State: 9/14, Ohio:9/21, Iowa:9/28, Univ. of IL:10/5, Indiana Univ:10/12, Univ of Minn:10/19, Univ of Nebraska:10/26, Northwestern:11/2, Pennsylviana: 11/16, Univ of Wisconsin: 11/9.
The contest will end on November 15th, 2012 and all prizes will be awarded on November 20, 2012.
For further details, contact contest rules at 775-832-2528. OR visit http://memory-foam-topper-store.com/dorm-room-bed-topper-contest for more information.