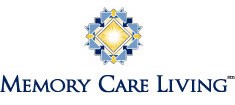 Hillsdale, NJ (PRWEB) November 18, 2013
WHO: Memory Care Living, a provider of specialized housing and care for older adults with Alzheimer's or dementia, and Mayor Max Arnowitz of Hillsdale, New Jersey.
WHAT: "Light Up the Night for Alzheimer's." As part of Alzheimer's Awareness Month, we will light thousands of purple holiday lights (purple is the official color of Alzheimer's) to raise public awareness of Alzheimer's Disease and the toll it takes on individuals and their families. Mayor Arnowitz will serve as the official lighter. Light food and beverages will be served.
WHEN: Wednesday, November 20, 2013 from 5:30-6:30 pm
WHERE: Memory Care Living
60 Pascack Road, Hillsdale, NJ 07642
FACTS ABOUT ALZHEIMER'S DISEASE:
According to the Alzheimer's Association:

An estimated 5.3 million Americas of all ages have Alzheimer's disease. By 2015, that the number estimated is expected to be 7.1 million.
One in three seniors die with dementia or Alzheimer's.
The cost of caring for those with Alzheimer's and other dementias is estimated to total $203 billion in 2013, increasing to $1.2 trillion (in today's dollars) by mid-century.
For more information, please contact Liane Baly, Director of Marketing at liane(at)memorycareliving(dot)com or (201) 368-7070; or Charles Cawte of Abel Communications at charles(at)abelcommunications(dot)com.