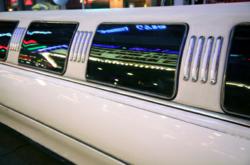 it's a better idea to hire someone to get you to the party and back home safely
Memphis,TN (PRWEB) December 31, 2012
It's time to ring in a new year again as we say goodbye to 2012, and for many that means ending the year with a bang as many will be participating in New Year's Eve parties all across the country. And this presents the potential for increased vehicle accidents according to the National Highway Traffic Safety Administration.
"It's a real concern and everyone should take this seriously. It's OK to party but do it in a safe way. Our limousine service will be providing a safe and luxurious alternative to arriving at your New Year's parties," claims managing partner Steve Mahoney.
Alcohol impairs your judgment and coordination which contributes to record number of fatalities for drunken driving accidents and pedestrian accidents. As a matter of fact, according to the Injury Prevention Journal, New Year's day is one of the deadliest days of the year for pedestrians as alcohol plays a key role.
"It's a great idea to have a designated driver, but let's face it – everyone in the group wants to participate in the party, so it's a better idea to hire someone to get you to the party and back home safely," Steve says.
Steve continues by saying, "We've made this our goal this year - to make the night memorable with our limos whether it's a small get together among friends or a big party on Beale street."
Memphis Limos is a full service limo rental company servicing all of Memphis Tennessee featuring late model stretch limos, hummer limos, and upscale town cars, specializing in corporate events, weddings, airport transportation, or just a night on the town. Their fleet of limousines include the latest technology and can be seen on their new website.
For more information, visit them on the web at http://MemphisLimo.org/