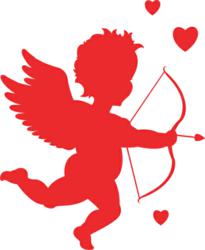 Our members don't wait for one day of the year to experience the thrill of romance and the thrill of the chase. Sure, it sounds a little cheesy, but it's true - every day is Valentine's Day on Red Hot Dateline
(PRWEB) February 27, 2012
RedHot Dateline, one of Teligence's most popular phone chat services in North America, announces that its service is now free to try year round and not just on the eve of Valentine's Day like most other dating services.
Instead of waiting for Cupid to show up with his bow and arrow, on Valentine's Day and every other day, thousands of singles across the continent called in to chat with other singles without the burden and bouquets.
RedHot Dateline is devoted to all kinds of romance whether it is in the form of casual dating or playful banter. According to Teligence Director of Marketing, Michelle Rebalkin, "What appeals most to members is the fact there is no worry of commitment and no pressure to live up to any impractical expectations. Members can call, have fun and hang up when they're done. Easy. Our members don't wait for one day of the year to experience the thrill of romance and the thrill of the chase. Sure, it sounds a little cheesy, but it's true - every day is Valentine's Day on Red Hot Dateline."
Though Valentine's Day is over, there are still plenty more opportunities for romantic evenings in the comfort of one's own home thanks to Red Hot Dateline.
About Teligence
Teligence is the North American leader in voice-enabled social networking. Every month, millions of people across North America use Teligence chatlines to make millions of calls, connecting with real people for friendship, dating and fun. With a diverse product line that includes Interactive Male, Livelinks, Vibeline, RedHot Dateline, FonoChat and Lavender Line, Teligence offers a better way for everyone to make the connection that's right for them. For more information on Teligence or to arrange an interview, please contact Sean Ryan.
###