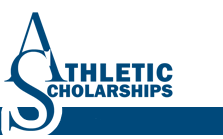 (PRWEB) July 25, 2012
College recruitment and athletic scholarship information website AthleticScholarships.com has published Division II men's volleyball recruiting guidelines. The guidelines reveal what is considered to be the all around ideal stats for high level Division II men's volleyball recruits that are selected to play at the collegiate level.
However, students should keep in mind that Division II men's volleyball is competitive. There are just 4.5 volleyball scholarships per school offered to these athletes. Volleyball recruiters stress that athletes need to understand that more than athletic ability is factored. Academics and accolades of an athlete are being considered during the recruitment process. It's also important to start planning early. Charlie Adams, a volleyball recruiter, has said, "it is a process. Start early, start building relationships with college coaches. Make yourself as appealing as possible."
It's essential for high school athletes intending to compete at the collegiate level to understand that evaluating prospective players isn't an exact science. The volleyball recruiting guidelines serve to help student athletes and their parents better prepare themselves for the recruiting process and improve their odds of getting a position on a Division II men's volleyball team.
The guidelines were compiled using data from a number of sources, including but not limited to men's volleyball recruits across the country, college volleyball coaches and recruiters and college volleyball rosters.
Division II Men's Volleyball Recruiting Stats for Top Level Recruits
High School Experience:

2+ years Varsity Starter
All-State, All-Conference, All-Region, Area, District, Conference, County, League recognition/honors
National Club Experience
Stats by Position
Defensive Specialist / Libero

Height - 5'8" - 6'2"
Vertical - 24" or higher
Middle Hitter

Height - 6'5" - 6'8"
Approach Touch - 11'0" or higher
Setter

Height - 6'1" – 6'5"
Approach Jump - 10'6" or higher
Outside Hitter / RS

Height – 6'3"- 6'6"
Approach Jump - 10'10" or higher
Preferred Academic Achievements for Division II Men's Volleyball Recruits

3.0 GPA
ACT score of 24 or higher
SAT score of 1000 out of a possible 1600
To get more information on volley recruiting, see women's volleyball recruiting statistics or find out more about athletic scholarship statistics in states, divisions and schools across the country, please visit: AthleticScholarships.com
About AthleticScholarships.com
AthleticScholarships.com is a leading provider of college athletic scholarship statistics and recruitment information. The organization helps student athletes identify opportunities and make connections with recruiters across the country by gathering stats on a wide variety of men's and women's sports and delivering the information in an easily searchable format that allows users to search by sport, state, division and school.