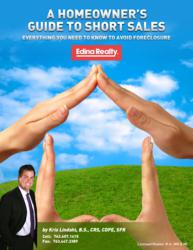 "When people list their homes with me, they will be seen by more people, and faster than with listing the home with..."
Mendota Heights, MN. (PRWEB) November 06, 2012
"Using technology is one of the best ways to reach the current market, because everyone is using either a computer, laptop, tablet, or smart phone to surf the web and get the information on short sales, housing issues, rentals, homes to buy, even advertising their homes for sale online," the experienced Mendota Heights short sale agent Kris Lindahl says. "When people list their homes with me, they will be seen by more people, and faster than with listing the home with other agents, because I use technology, and advertise the home online where more people will see it first," Kris Lindahl adds.
"If your property does not come up in these Internet searches that people are doing today when they look for a home, the chances of your home selling in a timely fashion are greatly reduced, which could cost people tens of thousand of extra dollars in taxes if their short sale happens after the 2007 Mortgage Debt Relief Act expires," Kris Lindahl explains. "That is why I have created websites, and optimized them, so they come up at the top of the Internet searches for the areas people are searching in when looking for homes for sale," Kris Lindahl says.
"People are looking for answers to their questions on the short sale process, and online videos, eBooks, and websites are the best way to reach to largest amount of people," Kris Lindahl remarks. "I use technology, because it is the easiest way to get information out to the most amount of people, and people are using technology now to find information." Kris Lindahl, who is a top Edina Realty short sale agent continues to explain, "The real estate market has changed so much over the past few years, that people must find current information, and answers to their questions. Real estate transactions are just not done like they used to be."
"I created a national, state of the art, short sale calculator website, so people from anywhere in the country can access short sale information 24/7, plus check their short sale eligibility," Kris Lindahl, the experienced Mendota Heights short sale agent adds.
Call the experienced Mendota Heights Short Sale Agent Kris Lindahl at the new national short sale hotline (877) 371-1733 for short sale information. Visit the new national Short Sale Calculator website to determine short sale eligibility.