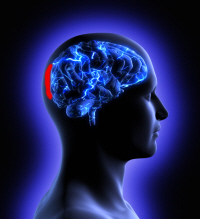 Victims are advised to seek legal counsel from an experienced personal injury lawyer as soon as possible.
(PRWEB) October 26, 2012
The Grossman Law Firm is investigating nationwide claims of fungal meningitis resulting from contaminated steroid epidural injections. Victims are advised to seek legal counsel from an experienced personal injury lawyer as soon as possible.
The United States Food and Drug Administration (FDA) and Centers for Disease Control and Prevention (CDC) are presently trying to get a handle on the widespread outbreak of fungal meningitis among individuals who obtained an epidural steroid injection containing a potentially contaminated drug, including those who contracted fungal infections from other injections containing steroids.
Methylprednisolone acetate, a preservative-free drug believed to have caused the outbreak, was distributed by the NECC to 75 facilities across 23 states beginning May 21 of this year. Three lots of these injections were recalled on September 26, 2012. All doctors and patients who may have received these injections are advised to be extra vigilant over the next few months, as signs and symptoms of this rare disease are slow to develop.
Reports show that as of October 25, the national outbreak has sickened 328 individuals and has killed 24. The outbreak has now spread to 18 states with Florida 19 cases, Georgia case, Idaho 1 case, Illinois 1 case, Indiana 43 cases, Maryland 17 cases, Michigan 80 cases, Minnesota 8 cases, New Hampshire 10 cases, New Jersey 18 cases, New York 1 case, North Carolina 2 cases, Ohio 11 cases, Pennsylvania 1 case, South Carolina 1 case, Tennessee 70 cases, Texas 1 case and Virginia 43 cases.
Fungal meningitis is the inflammation of the lining of the spinal cord and the brain. Common symptoms and symptoms of fungal meningitis may include headache, fever, stiff neck, photophobia or sensitivity to light, vomiting and nausea, and altered mental status. A number of the victims also suffered strokes that are likely to be linked to their infection.
Until the recent fungal meningitis outbreak epidural steroid injections have, over the past decade, become the gold standard treatment option in the United States for managing cervical (neck) and lumbar (low back) pain.
Pain management and anesthesiologists physicians typically perform thousands of these procedures at same-day ambulatory surgical facilities using fluoroscopic guidance. This enables the physician to view on a monitor where the injection is being inserted in the spine in order to better avoid contact with the spinal cord. Pain management doctors consider this method safer than "epidurals" that most women undergo during childbirth in a hospital setting.
The NECC, who appears to be responsible for the tainted injections, seems to have failed to exercise due care and protect the general public. This failure to exercise due care resulted in the suffering and loss of life of innocent individuals who were merely seeking relief for their back or neck pain.
Monetary compensation may be awarded to victims diagnosed with fungal meningitis following their epidural injection. Those who have lost loved ones due to this nationwide outbreak may be eligible to file a wrongful death claim. Victims of fungal meningitis resulting from the contaminated steroid injection may contact The Grossman Law Firm, LLC for legal counsel and representation.
The Grossman Law Firm, LLC, is an experienced personal injury law firm based in New Jersey that is handling Fungal Meningitis claims nationwide. For a free and confidential consultation regarding your Fungal Meningitis case call 1-877-996-5529, email EpiduralInjury(at)grossmanjustice(dot)com or visit http://www.epidural-meningitis.com