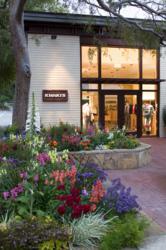 We have maintained Esquire's prestigious award for the last several years, and we are proud to once again be placed on the list
Carmel by the Sea, CA (PRWEB) April 25, 2012
Khaki's of Carmel, providing the best men's clothing store in San Francisco and Carmel, is proud to have been featured in the April issue of Esquire Magazine's "Best of Class" list and MR Magazine's "Top 20 Men's Stores in America."
"We have maintained Esquire's prestigious award for the last several years, and we are proud to once again be placed on the list," Connie Ockert of Khaki's of Carmel said.
Dedicated to being the best in men's clothing by providing a winning combination of the world's finest brands and most exquisite fabrics with a reputation for renowned customer service, Khaki's of Carmel stands out among other men's stores across the U.S. with its electrifying mix of menswear apparel. Serving residents and visitors of Carmel and the greater San Francisco Bay Area, this specialty men's clothing store demonstrates a passion and obvious enthusiasm for fine apparel.
Created by husband and wife luxury merchants, Jim and Connie Ockert, Khaki's has grown successfully under their management to offer a full selection of menswear and a successful marketing campaign that includes print, TV and social media. Located in Carmel, it is here that locals and tourists take advantage of the best restaurants and shops in this beach resort destination two hours south of San Francisco.
For more information about any of Khaki's of Carmel's products, call 831-204-1004 or 831-625-8106, view the Bay Area men's clothing store on the web at http://www.khakisofcarmel.com, or visit Carmel Plaza, Suite 104, in Carmel by the Sea.
About Khaki's of Carmel
Khaki's of Carmel, a classic and contemporary modern Carmel men's clothing store, offers everything from tailored clothing to sportswear in the San Francisco and Carmel areas. It is recognized as a renowned menswear specialist and one of the best men's stores in the U.S. Its world-class staff is passionate about clothing and is dedicated to dressing men in their absolute best, which takes a discerning eye and the ability to comprehend the customer's lifestyle.