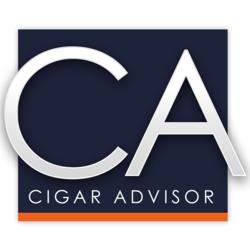 When it comes to buying a sport coat, or any attire for that matter is, always buy the best.
Easton, PA (PRWEB) June 13, 2013
The all-new Cigar Advisor is an online cigar magazine that brings a fresh, irreverent, and down-to-earth perspective on all things cigars to thousands of smokers. In addition to educational cigar content and behind-the-scenes cigar industry articles from some of the business's top names, Cigar Advisor delivers an array of content about a variety of topics of interest to people who enjoy the cigar lifestyle. The magazine also features cigar reviews and ratings submitted by real smokers. Cigar Advisor has just published two complementary men's fashion guides, discussing sport coats and ties.
Gary Korb, Cigar Advisor Executive Editor, contributes his take on sport coat essentials. "Even if your usual garb is a T-shirt and jeans," he writes, "at some point you're going to have to wear a sport coat or blazer for some event or function." Gary notes that whatever the reason or occasion is for wearing a sport jacket, the must-haves for every man are the two-button navy blazer, and the grey, lightweight tweed sport coat. He says, "Both are classic, which means they go with just about anything." Additionally, this article gets into why it pays to dress well - at least for those times when necessary.
Korb offers additional advice on when it comes time to making that jacket purchase: "There's more to it than just the color or style of the jacket. When it comes to buying a sport coat, or any attire for that matter is, always buy the best."
Writing a complementary takeaway article in the magazine's Lifestyle section, Executive Editor Hayward "Lou" Tenney offers, "Choosing the Right Necktie Knot." Written as an overview and guide, it offers practical advice for elevating one's formal look from "good" to "wow!" simply by choosing the right knot for one's necktie.
Even though many men see wearing a suit as a hassle, Tenney says that when paired with the correct necktie knot, "the compliments alone will be worth it!"
The article begins by explaining the variables involved in selecting a tie and knot. Among these are the size of one's neck and face, the style of short collar, and the thickness. Of equal importance is the occasion: "what works for a formal setting may appear out-of-place in less formal surroundings, and vice versa," advises Tenney.
He then reveals the most-commonly tied knot – the four-in-one-hand - and explains why men owe it to themselves to learn, at a minimum, the Half-Windsor knot, a symmetrical, triangular knot that "projects a more classic, established look" thank the four-in-one-hand, which he says "can appear boyish."
About Cigar Advisor Magazine
Cigar Advisor magazine is a digital publication created for real cigar enthusiasts who love tobacco and live the lifestyle. Cigar smokers are passionate about almost everything they do - whether it's the drinks they savor, the food they devour, the cars and motorcycles they dream of, the sports they're fanatical about or the women they love, Cigar Advisor shares those passions with a razor-sharp edge, soaking up each day and experience as if it were our last. Find that passion and more on display at CigarAdvisor.com.