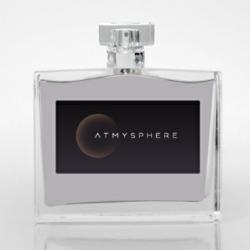 Date night and everyday wearable men's fragrances are always an up and coming trend.
(PRWEB) December 31, 2012
Atmysphere Scents, a new men's fragrance, is now listed on Chic Luxuries' homepage as a romantic, intoxicating combination of musky and exotic notes costing less than $75. The brave new cologne offers light and lasting scents that appeal to a wide variety of men who already have an attractive appeal. Chic Luxuries' guide provides several suggestions that make the ideal, meaningful gift for boyfriends, husbands, and even friends.
Chic Luxuries describes the complex aroma as an inviting blend of vanilla, sandalwood, and bergamot for a bold fragrance bound to capture attention. Whether you're mingling with friends, dining with family, or finalizing reports at the office, this versatile scent can be worn for work or for play.
A date night and everyday wearable men's fragrance is an up and coming trend, which has also gained mention in women's magazines. Atmysphere Scents attended the popular fragrance industry event, Sniffapaloosa, this year as a featured Emerging Artist. This gray-boxed cologne in a generous 6.5 ounce square glass bottle is also listed on Fragrantica.com with reviews for more information.
Currently, Atmysphere can be purchased individually from Atmyspherescents.com.
About Atmysphere Scents
Atmysphere is a brave new men's fragrance, developed with the help of historic perfume house J&E Sozio of Grasse, France. Using versatile scents that coalesce with many types of people, Atmysphere appeals to guys who are confident in their own skin and are looking to make an impression. For more information, or to order online, visit http://www.atmyspherescents.com.