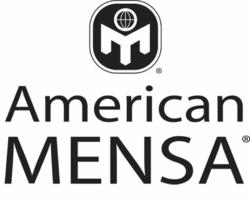 Cognitive well being improves our lives, and it becomes even more crucial as we age,
Arlington, TX (PRWEB) October 01, 2012
American Mensa kicks off Mind Challenge Month today to celebrate all things cerebral by challenging America to do better by their brains. Training and challenging your brain can be a worthy investment of time that will reap rewards for years to come. Research has revealed that exercising your mind by engaging in activities such as crossword puzzles, learning new languages, and learning how to play musical instruments, can benefit your mind's abilities.
Throughout Mind Challenge Month, American Mensa will provide daily challenges to help participants begin their non-stop dedication to brain training and improve their cognitive well being.
American Mensa will also announce the Mensa Foundation's Distinguished Teacher of the Year and reveal the annual Mensa Bracket Challenge. This is the first year that the Bracket Challenge voting has been opened up to the public. Plus, American Mensa will be hosting official Mensa testing sessions across the United States throughout the month with special two-for-one pricing and other fun promotional items for test takers. To find out more about Mind Challenge Month, visit http://www.knowmensa.org.
"Cognitive well being improves our lives, and it becomes even more crucial as we age," said American Mensa's Supervisory Psychologist Dr. Frank Lawlis. "Our hope is by creating a month that focuses on our brain, while highlighting all that Mensa has to offer our communities, we can provide some resources and showcase a truly remarkable part of the human body."
American Mensa is an organization open to anyone who scores in the top two percent on an accepted, standardized intelligence test. The organization has more than 56,000 members in the United States and more than 110,000 members around the world. For more information about Mensa, or to apply for membership, please visit http://www.us.mensa.org or call (800) 66-MENSA