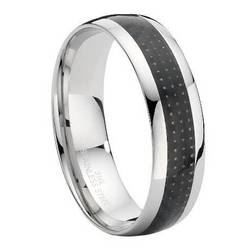 Prices That Even Scrooge Would Love
Jensen Beach, FL (PRWEB) November 11, 2010
A leading men's ring retailer - JustMensRings.com - is proud to announce several key incentives for customers this holiday season. Known as a one-stop online resource for top quality men's rings, JustMensRings.com is heavily promoting added Holiday Savings this year with the tag line "Prices That Even Scrooge Would Love". More than just another holiday sale; this is the JMR Huge Ring Sale! Nearly 200 of their rings prices have been slashed in this extraordinary sales event.
In addition, JMR is offering a free special Holiday Ring Box, Same-Day Shipping, and Reduced Shipping of $1.95 (Orders over $99 are shipped free). Now in its second year, this exciting holiday promotion from JustMensRings.com is expected to drive many new customers to the web site for the best selection and prices on hundreds of men's rings.
JustMensRings (JMR) offers an unparalleled selection of men's rings at affordable prices, including the most extensive collection of Men's Large Size Rings and fashion rings available in the United States. In addition to selling designer rings in gold, silver, cobalt, palladium and platinum, and non-designer rings in stainless steel, titanium, tungsten and sterling silver, JMR has recently added a designer collection of men's cobalt chrome rings and designer sterling silver rings to their ever-expanding inventory.
When their 2010 Holiday Promotion and JMR Huge Ring Sale launches on November 17th, JMR is expecting an unprecedented response. JustMensRings.com has earned an impressive reputation as an online retailer with integrity, excellent customer service and top-quality products. Customers have responded favorably to JMR's previous promotions, as evidenced by the number of positive testimonials on the web site. Overall, customers say they appreciate the great prices, superior selection and convenience of the JMR shopping experience.
In addition to offering "Prices That Only Scrooge Would Love" in their Huge Ring Sale, Reduced Shipping and Same-Day Shipping, JustMensRings.com is proud to offer a wide variety of collections. Included in these distinctive collections are men's spinner rings, black rings, tribal rings, Christian rings, biker rings, promise rings and carbon fiber rings, among others, all at the most affordable prices. With so many unique and personalized rings to choose from, JMR makes gift-giving easier than ever. Customers can take advantage of great discounts, same-day shipping and reduced shipping rates, as well as a free holiday gift box.
About JustMensRings.com:
An Internet-only retailer, JMR is committed to providing a comfortable, simple and secure online shopping experience. Their customers have come to expect high standards of service, selection and quality when they shop at JustMensRings.com. JustMensRings.com now offers the largest selection of men's fashion rings on the Internet, as well as the largest selection of Men's Large Size Rings through size 18 in the U.S. They also lead their competitors with their unparalleled assortment of unique and alternative men's wedding rings.
# # #