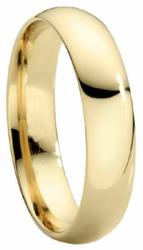 "With men's rings that are already discounted by 75%, and prices slashed even further on more than 200 popular styles, JustMensRing's Spring Forward Sale is planting the seeds that will grow even more new customers this spring."
Jensen Beach, Fl (Vocus/PRWEB) March 23, 2011
JustMensRings.com, a leading online retailer of men's fashion rings, men's wedding bands and designer men's rings is celebrating the start of spring by slashing prices on more than 200 of their most popular men's rings.
Now, in addition to the retailer's everyday discounts of 75% - which have caused sales to triple in just a few short years - JustMensRings' Spring Forward Sale will actually roll back prices to 2009 levels on all of their designer gold, silver, cobalt, palladium and platinum men's rings and men's wedding bands.
A new men's ring usually signifies a time of happiness in a man's life, such as an upcoming wedding or special relationship, or it could come in the form of a gift from that special person. But JustMensRings owners Roy and Judy Devine are serious about making their customers even happier. They want JustMensRings shoppers to get that special ring at an even lower price, so they have just announced a huge Spring Forward Sale. The rings included in this sale are more than 200 of JMR's best selling men's rings - at prices that haven't been seen since 2009. For a limited time at JustMensRings.com, shoppers will be able to buy the most stylish selection of men's fashion rings, designer rings and wedding bands at unprecedented low prices.
While they are best known for their exceptionally low everyday prices on men's gold wedding bands and men's sterling silver rings, another reason for the seemingly "overnight success" of JustMensRings is how well they stay ahead of trends in men's rings. Other retailers are just now catching on to what this retailer has known for quite a while: men are ready to take some risks with their choice of rings.
The durability and affordability of many industrial-style metals has created exceptional demand for men's titanium rings, men's tungsten rings, and men's rings made from cobalt chrome, white tungsten and stainless steel. Looking at the quality and selection of the rings included in the JMR Spring Forward Sale, it is clear that JustMensRings.com has established itself as an authority in this space.
According to co-owner Roy Devine, "Over the past 18 months, we have focused heavily on expanding our collections of stainless steel, titanium and tungsten rings, as well as our men's sterling silver rings and men's designer rings in gold, palladium, platinum, silver and cobalt. As a result, our customers have come to depend on us for the best selection and the lowest prices."
In response to the growing trend towards men's fashion rings and in light of current economic conditions, JustMensRings' Spring Forward Sale gives men and women an enticing reason to purchase that ring they've been looking at. After all, the tagline for this sale is "Let his love grow....women aren't the only ones that like shiny things!" With men's rings that are already discounted by 75%, and prices slashed even further on more than 200 popular styles, JustMensRings Spring Forward Sale is planting the seeds that will grow even more new customers this spring.
About JustMensRings:
As an Internet-only retailer, JustMensRings.com is dedicated to providing a simple and secure online shopping experience. This is one site where customers know they are getting the best possible prices on an extraordinary selection of men's rings. JMR's customers have come to expect high standards of service, selection and quality when they shop at JustMensRings.com. In fact, JustMensRings now offers the largest selection of men's fashion rings on the Internet, and they are the only store in the U.S. that offers men's large size rings through size 20. They also lead their competitors with an unparalleled assortment of unique and alternative men's wedding rings, and JMR is known for their very low prices on men's gold rings. Despite the recent rise in gold prices, all of their gold ring prices are the same as in 2009, and shoppers won't find better prices on silver, cobalt, palladium or platinum anywhere.
###