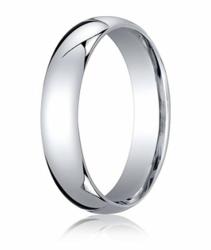 These romantic sweetheart rings make the perfect complement to a Valentine wedding, a thoughtful Valentine's Day gift or a celebration of a special occasion.
Jensen Beach, FL (PRWEB) February 01, 2012
As a leading online retailer specializing in men's fashion rings, designer rings and wedding jewelry, JustMensRings.com is pleased to introduce a fantastic selection of sweetheart rings that will inspire romance in any man.
The collection includes gold plated tungsten "Love Forever" rings, black stainless steel rings imprinted with "Only Love You," and titanium two-toned "Forever Love" rings with polished gold-tone edges. In addition to inscribed rings, the Love and Sweetheart rings collection at JMR includes a variety of Claddagh rings in sterling silver and stainless steel. These rings are one of many unique collections of men's rings on this ecommerce site, which includes rings for men in every style, metal and price range.
Known throughout the industry as a consistent innovator, this superior online retailer was the first ecommerce site to offer extensive collections of industrial metals and fashion rings, and sell them right alongside designer gold, platinum and diamond rings. While many customers are shopping JMR for their affordable wedding bands, the retailer offers so much more. With this new selection of Love and Sweetheart rings, jewelry buyers can find almost anything they want at JustMensRings.com.
"As a men's ring retailer, we know how important it is to make our inventory appealing to women, especially when it's time to shop for Valentine's gifts," says co-owner Roy Devine. "Our female customers are pleased to find such a diverse selection of affordable Valentine's rings for that special man in their lives, whether he is a new love interest or their husband of many years."
This sensational line of love rings is being promoted heavily by JMR this month, just in time for Valentine's Day. It is further proof that this retailer is on the cutting edge of what's hot in men's rings. Despite their affordable prices, each ring is made with impeccable attention to detail and designed to put a smile on the face of the recipient. The rising popularity of men's sweetheart rings and Valentine rings may be a response to the number of couples who are putting off marriage, yet remain in a committed and monogamous relationship. A man is more apt to wear a love ring than ever, both as a fashion statement and a symbol of his commitment. JMR has stayed on top of this trend as it has evolved. However, JMR is very careful when selecting new inventory. It was only after a careful comparison between various collections that the retailer chose this particular set of fashion love rings.
"At JMR, we often hear from customers who tell us about the hottest trends in men's rings. This plus our regular research on industry trends helps us stay aware of the latest collections," says JMR co-owner Judy Devine. "Men's Valentine rings and friendship bands are in high demand, and we expect to add even more rings to this category over the coming months." These romantic sweetheart rings make the perfect complement to a Valentine wedding, a thoughtful Valentine's Day gift or a celebration of a special occasion.
About JustMensRings:
As an Internet-only retailer, JustMensRings.com is dedicated to providing a simple and secure online shopping experience. This is one site where customers know they are getting the best possible prices on an extraordinary selection of men's rings. JMR's customers have come to expect high standards of service, selection and quality when they shop at JustMensRings.com. In fact, Just Men's Rings (http://www.JustMensRings.com) now offers the largest selection of men's fashion rings on the Internet, and they are the only store in the U.S. that offers men's large size rings through size 20. They also lead their competitors with an unparalleled assortment of unique and alternative men's wedding rings, and JMR is known for their very low prices on men's gold rings. Despite the recent rise in gold prices, JMR keeps their prices low and affordable, and shoppers won't find better prices on gold, silver, tungsten, titanium and other popular metals.
###