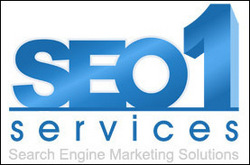 Dallas, TX (Vocus) November 4, 2010
Mental Health Relief, a web portal dedicated to the diagnostic and treatment of mental disorders, hires Dallas SEO 1 Services a website marketing services firm. The web portal is aiming to position itself as a leading authority among stiff competition.
The website offers several articles that provide exhaustive information on mental disorders, medical disorders, wellness, life issues, health care, treatments and life development. Mental health can have a bearing on every aspect of human life not only can it affect our social relationships but can also have a grave impact on our physical health. One of the primary reasons for the upsurge of mental health related issues has been the sheer ignorance about the various conditions and their symptoms.
Despite being a new site devoted to spreading the message of healthy living, the mental health portal is now ready to carve a place for itself in its niche and with this objective, the company has enlisted the help of another industry leader, Dallas based SEO 1 Services, a company known for its impressive website marketing services.
SEO 1 Services is one of premier establishments in the Dallas area that offer tailor made organic search engine optimization strategies to suit the needs of any company. The internet marketing firm has years of valuable experience in turning fairly new websites into Google top rankers through the use of their innovative search engine marketing strategies. The website marketing company offers more cost-effective solutions then investing in in-house SEO.
A statement released by the mental health portal stated that the company was excited to forge the alliance with SEO 1 Services and are both looking forward to turning their website into prime online real estate that will find its way to the tops spots on Google and continue providing valuable information to their visitors.
About Mental Health Relief:
Mental Health Relief is part of Medical Business Cafe, a medical marketing family of sites dedicated to the health care industry. The site provides the latest news and trends in the field of research, development and marketing of product and services. Among other activities the marketing site runs a family of sites tackling: Skin care, mental health, prescription drugs, vitamins, weight loss, men's health, women's health, and healthy recipes.
# # #