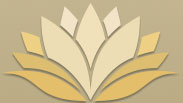 100% of our clients are admitted of their own free will
Melbourne, Australia (PRWEB) June 19, 2013
On 31 May 2013, the ABC News site reported the concern about involuntarily detaining patients, a proposal put forward from a private healthcare company. The holistic addiction and mental health service provider, The Australian Addiction and Trauma Treatment Centre, has expressed sincere apprehension about the suggestion. The centre's Director and natural healing advocate, Mr. David Godden says, "The proposal assumes those suffering from mental health issues have no voice. I believe the primary consideration for these individuals is budget, it's very sad."
Over time, as the pressure on Government hospital systems has increased, private healthcare companies have sprung up to offer more options to those seeking treatment. Much debate has arisen on whether those organisations exist to help the greater good or if they're only there for profiteering.
Completely opposed to taking advantage of the infirm, the privately owned Australian Addiction And Trauma Treatment Centre believe in a holistic approach to produce long-term results for those anguished by mental health issues. Mr. Godden poses the question to his industry peers, "Isn't it time we stopped treating mental health as a business and start finding treatment options that bring about positive outcomes for those in distress?"
Mr. Godden explains that most of his centre's patients have mental health issues, so they always seek to "provide a healthy and long-term alternative to the current standard."
The Director of the centre, which is the only one of its kind set in a rural environment, goes on to say "The sad truth is that many patients are treated with medication for mood disorders, when in most cases I see, those people are experiencing trauma."
The natural mental health service provider doesn't treat complex mental health issues, so "our patients can leave when they choose." Mr. Godden further explains that "100% of our clients are admitted of their own free will."
The Australian Addiction and Trauma Treatment Centre focuses on educating patients about what is happening to them on a biological level, "so their choices are informed and they feel they have control over their future." What's more, 80% of the centre's clients "respond extremely well to treatments simply because they're in a natural setting and being cared for with therapy, rather than medication."
Mr. Godden states that there would "hardly be a need for involuntary detention if more facilities merely provided treatments centred on wellness, acknowledge the source of their patients' pain, and offer long-lasting healing techniques opposed to just giving them drugs."
The recent ABC report about a major healthcare company proposing involuntary detention of mental health patients has caused alarm for those at The Australian Addiction and Trauma Centre. The centre's Director Mr. Godden says the suggestion is "dehumanizing and treats patients as if they have no choice in their own lives." To learn more about holistic mental health services available, please visit: http://traumatreatmentcentre.com.au/
About The Australian Addiction and Trauma Treatment Centre
The Australian Addiction and Trauma Treatment Centre was developed by health professionals who offer an alternative to the existing "one size fits all" medical model. Their goal is to turn fully integrated health care into a reality.
The centre's clinical team understands the limitations of the traditional medical industry; therefore have designed treatments intertwining the very best of traditional medicine and holistic therapies.
To learn more about The Australian Addiction and Trauma Treatment Centre, click here.