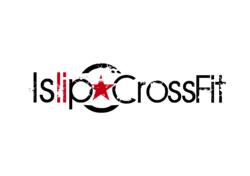 Their dedication to health and wellness and their plans for working with youth is what ultimately aligned Origin with Islip CrossFit.
Long Island, NY (PRWEB) January 31, 2013
Origin Display Group Inc., a leading supplier of indoor, outdoor, and digital menu boards, has selected Islip CrossFit as their contest's winner. Back in November Origin Displays targeted non-food related companies and challenged them to explain, in 500 words or less, their signage needs, their company mantra, and why they should be considered for $1000 worth of free signage.
Islip CrossFit is owned by a small number of partners and will be opening in Islip New York in March 2013. It will be located off Located off of Saxon Ave in Islip NY. This gym will adopt many of the traditional CrossFit training methods.
CrossFit describes its strength and conditioning program as "constantly varied, high intensity, functional movement," with the stated goal of improving fitness (and therefore general physical preparedness), which it defines as "work capacity across broad time and modal domains." Workouts are typically short—20 minutes or less—and intense, demanding all-out physical exertion. They combine movements such as sprinting, rowing, jumping rope, climbing rope, flipping tires, weightlifting, carrying heavy objects, and many bodyweight exercises; equipment used includes barbells, dumbbells, gymnastics rings, pull-up bars, kettle bells, medicine balls, and boxes for box jumps.
Origin Displays' objective of this contest was twofold; 1- they were looking to draw interest and work with a company outside of their niche and 2- work with a company that shares similar values as them and could use a little assistance. Origin Displays Partner, Mike Lella, talks about why the contest called for companies outside of food service, the selection process, and how they came to choosing Islip CrossFit: "We have successfully carved out a nice little space in the quick-service industry with menu boards and drive-thrus, but felt like this would be a good introduction in to other areas to provide different kinds of signage work. At the end of the day the principles are the same and products are the same. Regarding the selection process, we were actually surprised by the number of entries we received. What we were really looking for was a company we could relate to, a company that had a clear vision and a company that we were generally interested in. Islip CrossFit met all three objectives. The owners, who will keep their day jobs, have created Islip CrossFit to live out a passion of theirs. Their dedication to health and wellness and their plans for working with youth is what ultimately aligned Origin with Islip CrossFit."
By the time of their opening, Origin Displays will have provided a myriad of banners, window graphics and posters that will hang both inside and outside of the gym. When asked if he will be signing up for the gym, Mike Lella responded, "my head says yes, but my body is screaming no; we'll have to wait and see what wins out."