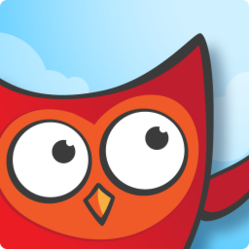 "With Meporter we can turn our fans and viewers into an army of local reporters to write about, videotape and photograph their local music scenes."
Arlington, VA (PRWEB) January 09, 2012
Popular Australian music site Noise11.com announced this week that it has signed a partnership agreement with Meporter (http://www.meporter.com). Meporter is a location-based news app that enables anyone with an iPhone, iPad, iPod Touch or Android Phone to write, photograph, video and report local news as it breaks. Meporter news stories are available to anyone in the world with a mobile phone or an Internet connection.
The partnership enables Noise11 to present band interviews, rehearsals, back-stage happenings, and live concert footage music news from the road and from Noise11 readers who are in the music scene. And bands and musicians can use Meporter to promote their music and their shows, to interact with fans and make announcements in new ways.
"Nearly every major band coming through Australia comes to our studio and gets a Noise11 interview," says Paul Cashmere, CEO and founder of Noise11. "We have a staff of in-house writers and music lovers, but we can't cover all the great local music here on our own. With Meporter we can turn our fans and viewers into an army of local reporters to write about, videotape and photograph their local music scenes."
According to Meporter founder and CEO Andy Leff, "This partnership allows Meporter to get a lot of great entertainment content that we can then share with users who might not be familiar with Australia's music scene. And we can help Noise11 share the content with others. It's a fantastic traffic builder." Under the agreement, Noise11 will also partner with Meporter to start deals with record labels, recording associations, music acts, fan clubs and other outlets for musicians, fans, and industry professionals.
"Right now we have a live Meporter feed streaming through Noise11," says Cashmere. "It streams news reports directly from meporters who are tracking Australia's music scene."
As Meporters report news to Facebook, Twitter, and Meporter.com they accrue badges they can redeem for gifts. Noise11 will be offering special prizes and promotions through Meporter so their fans can win autographs, special event passes, opportunities to meet bands and more.
The Meporter app allows users to create a profile and report stories that anyone with an Internet connection can follow and anyone in the user's area can comment on. While Noise11's in-house writers profile major artists, local meporters can dig down to the street level and report on neighborhood venues, local bands, local concert reviews and artists – and post their stories to Facebook and Twitter, as well as to the Meporter site.
About Noise11.com
Noise11.com is a pioneer digital new media company generating music news and interview content for multiple platforms. Founded by digital media pioneers Paul Cashmere and Ros O'Gorman, Noise11.com produces daily video content featuring music news, editorial, biography and artist interview features. With a long established credibility within the music industry, Noise11.com works directly with all major and independent record labels and promoters in Australia as well as labels, publicists and promoters in the USA and UK.
About Meporter.com
Meporter is a local mobile news desk that enables you to report, update, and read your local news through text, pictures, and video from your mobile phone. Meporter makes your stories available to anyone in the world with a mobile phone or Internet connection.
Users can see your location, comment on your news, and check in as an eyewitness. If a user is on location they can post more about the news story as the events unfold. Users can also win "Press Passes" (badges) for doing tasks and reaching milestones on Meporter. These Press Passes can be redeemed for real life prizes so users feel incented to participate in the Meporter community.
News is posted in all local news categories and can be shared with friends in the Meporter community, as well as other social media sites like Twitter and Facebook.
Here is a video for how it works http://www.youtube.com/watch?v=D9GZYv6oYxU
And the app can be downloaded here, http://itunes.apple.com/us/app/id419659270 for iPhone
And here for Android Phones,http:// https://market.android.com/details?id=com.meporter
###