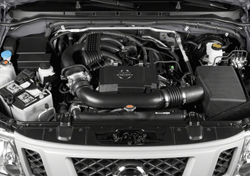 We're now welcoming C Class motor buyers this year seeking a gasoline or diesel variant for an affordable price online
Los Angeles, CA (PRWEB) March 02, 2014
The Mercedes brand of automobiles are now supported for replacement motor vehicle engines through the Got Engines company. This company is now including Mercedes C Class used engines in both diesel and gasoline editions for sale at http://www.gotengines.com/mercedes/mercedes-engines.html.
The new acquisitions completed to provide these luxury engines to the general public is made possible by of an emergence of new distributors that exist in the company network. New modifications have been made to better the quality of motors that are purchased through outside agencies this year.
"We're now welcoming C Class motor buyers this year seeking a gasoline or diesel variant for an affordable price online," said one GotEngines.com company source.
The increase in acquisitions for luxury vehicle motors this year is creating a new resource on the Got Engines company website to locate various brands in stock. The standard domestic and foreign inventory of units now supplied in the U.S. receive the recently created new warranty coverage plans.
"All Mercedes-Benz inventory and other luxury brands listed on our website are covered under the new warranty protection services that we're including with every sale," the source said.
The GotEngines.com company website is adjusted to present the current luxury inventory available for retail sale this year. The information that is extracted from the warehouse research tool on the homepage now includes exact stock status and current sticker prices for every shippable motor.
The company toll-free service number has been updated to support the increase in demand for preowned motors this year. More trained specialists now answer all calls to the support number at 1-866-320-1065.
About GotEngines.com
The GotEngines.com company is currently supporting North American consumers seeking discounts for replacement auto parts on the Internet. This company purchases engines from various distribution outlets to provide a low price source for engine buyers. The GotEngines.com company has installed several research tools over the past two years on the Internet making engine research faster and simpler. The warranty policies this company has created for attachment with every motor for sale has increased the customer assurance upon each sale processed in the U.S. market.