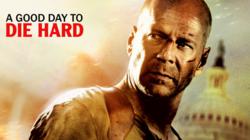 A Good Day To Die Hard
Stevenage, Hertfordshire, London, UK (PRWEB UK) 15 February 2013
But McClane's presence certainly is not the only exciting featuring surrounding the upcoming film. Also featured in the movie will be the Mercedes G-Class, the ultimate representation of both toughness and luxury that would only be fitting for a character such as John McClane.
Whether in the real world or on screen, a number of challenges are thrown at both the Mercedes G-Class and the Mercedes S-Class. But both vehicles bring the necessary specs and features to get both real people and fictional characters through the most difficult of situations. Perhaps most important in A Good Day To Die Hard is the fact that the used Mercedes picked up by McClane has all-wheel drive, an essential for traveling through the Russian tundra in order to save his son.
Also important for both McClane and his counterparts in the real world is the fact that the Mercedes G-Class, like the Mercedes S-Class and any used Mercedes, is an exceptionally safe vehicle. And while one might argue that anyone featured in a Die Hard film is inherently un-safe, it's nice to know at least that John McClane won't die in a traffic mishap. He needs every element of safety he can get his hands on, making the Mercedes G-Class a wonderful choice. Safety features include the Electronic Skidding Program (a system put in place to prevent skidding) and Brake Assist for emergency stops. Also included are driver and front-passenger airbags and even window airbags. Although the Electronic Skidding Program and Brake Assist go a long way in preventing accidents from occurring, they are sometimes unavoidable, which is why the G-Class' excellent airbag system has been included in the mix.
John McClane may not be a man dedicated to comfort, but he'll still find it in the Mercedes G-Class. And if you happen to be a fan of comfy seating, you'll definitely be eager to hang out in this vehicle. Whether you're in Russia as McClane is or some other cold-weather climate, you'll appreciate the Mercedes' heated seats. What's more, you'll always feel in control from your ergonomic cockpit seat, where all controls are always within easy reaching distance.
It's easy to see why the Mercedes G-Class was chosen for A Good Day To Die Hard. Like John McClane himself, this automobile comes with both brains and brawn. Get ready to see the Mercedes starring in A Good Day To Die Hard at your local cinema!

About Mercedes-Benz Hertfordshire - L & L Automotive
L&L Automotive is the driving force behind a dynamic retail network aimed at enhancing sales and after sales services for the region's existing and prospective Mercedes-Benz, AMG and smart customers.
Encompassing retail outlets in Bishop's Stortford, Hertford and Stevenage, the group is operated by L&L Automotive – a company boasting a lengthy and successful history.
L&L's Mercedes-Benz businesses moved into Hertfordshire in July 2002, when it was selected as one of Daimler UK's key business partners in establishing a revitalised national retail structure.
L&L Automotive. is a company registered in England and Wales with company number 4415393
VAT No. 794 6047 92
Mercedes-Benz of Stevenage : +44(0)1438 737800
Mercedes-Benz of Bishops Stortford : +44(0)1279 719333
Mercedes-Benz of Hertford : +44(0)1992 514444