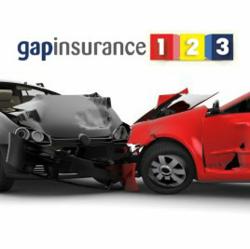 New GapInsurance123 product range give an alternative for Mercedes buyers
Wirral, UK (PRWEB UK) 3 August 2012
We known Gap Insurance brand, GapInsurance123 have announced a new product range as a direct alternative to Mercedes Gap Insurance offered by UK main dealers.
Traditionally, Guaranteed Asset Protection is offered to car buyers to protect them financially should their vehicle be in an accident, or stolen, and written off as a total loss by their motor insurer. The products have often been purchased direct from the supplying motor dealer, as an 'add on' purchase at the time the vehicle is bought. However, in recent times Gap cover is now available for sale from independent insurance specialists. One of the best known of these, Gap123, has launched a new range of products with prestige vehicles in mind, as a spokesperson for the company explained.
"Gap Insurance is nearly always offered by motor dealers, and main dealer franchises are no different in this. However, we understand from consumers that the range on offer in showrooms can be quite small, perhaps a three year return to invoice style and perhaps a form of finance gap cover. We think that a narrow range of products may not offer consumers the choice of protection they could need, and we sought to address this.
Mercedes is one of the most prestigious and well known brands in the world, and we understand that vehicles can be purchased by a number of different ways. For this reason we have expanded our Gap protection range in several ways, all of which are available for such vehicles.
We now can offer Finance and Contract Hire protection, as well as Return to Invoice and Vehicle Replacement Insurance for up to five years in total. We think the traditional three year cover offered by dealers does not necessarily offer cover that a consumer may need of they look to keep the vehicle for a number of years.
Any policy is now available for cancellation at any point of the cover, with a refund made on a pro rata basis. Our Return to Invoice and Vehicle Replacement Insurance policies are also able to be transferred to another vehicle, should you change your vehicle during the period of cover."
Gap123 also added that its protection products are available for both cars and light commercials, as well as for use for taxi's and driving school purposes. The company also added that the changes have been well received by its customers, who play a vital role in determining product enhancement, as the company spokesperson emphasized.
"We do listen to our customers, and in the on going process of product improvement, this feedback proves a vital role in what we look to change. For example, we listened to consumers ask for extended periods of cover, as there is little doubt that the improved warranties and reliability of vehicles, such as Mercedes, has seen consumers look to keep their vehicles for longer. It made perfect sense to allow for longer periods of cover, and we were the first UK brand to announce five year Return to Invoice and Vehicle Replacement cover would be available."
The company added that further improvements are due to the brand products in the final quarter of 2012.