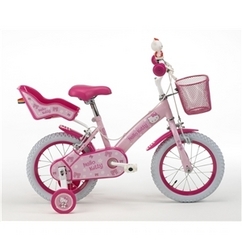 " the paradise for official merchandise fans of music,sport,cinema and cartoons "
(PRWEB) July 30, 2010
Shirts, t-shirts, sweatshirts, bathrobes mugs, pens, posters, backpacks, watches, soft toys, games, bikes and even buttons featuring popular toon characters, cool movie stars, and sporting icons are up for grabs at the Merchandising Plaza. They come in a variety of colors, sizes and shapes to suit even the most discerning tastes.
The sports section features soccer merchandise, basketball, baseball, rugby, golf and even MotoGP merchandise. For die-hard movie buffs, there's a wide range of movie merchandise, right from classics like The Godfather to the blockbuster The Pirates of the Caribbean series. For those who want to own a piece of their favorite movie star, there are Brad Pitt t-shirts, Angelina Jolie calendars and even Marilyn Monroe bag hooks! Music merchandise covers just about everything from rap and rock to jazz and pop. From Madonna to Beyonce, this portal's got everyone covered. With such a wide range of t-shirts, calendars, posters and CDs on offer, the customer is indeed spoilt for choice. Merchandising Plaza's cartoon section houses fun merchandise of a wide range of toon characters, right from the Disney princesses to Marvel superheroes.
The newly introduced miscellaneous section showcases cool vintage merchandise like miniature collectibles of Harley Davidsons and Cadillacs. The section also houses a good collection of video games merchandise featuring Super Mario t-shirts, Sonic posters and so on. There are fashion and art merchandise available here.
Elaborating on Merchandising Plaza's unique strengths, Mr. Angelo Coletta, Director says, "Merchandising Plaza truly stands out in terms of the volume and variety of merchandise that it offers. It's a one-of-a-kind portal that offers over 27000 products. Our customers always find what they are looking for, right here. Be it sports, music, movies or even video games merchandise, we work hard to provide customers with unlimited choices and an unbeatable shopping experience."
Contact Details
Contact person: Piero Preziusi
Contact address: p.preziusi(at)merchandisingplaza(dot)com
Web: http://www.merchandisingplaza.com/
###