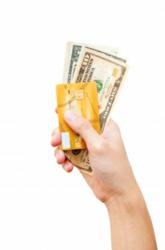 A lower than national average processing rate is one way that companies performing hundreds of online transactions can reduce monthly operating expenses for online sales.
New York, NY (PRWEB) May 23, 2012
Merchant account providers compete daily in a multibillion-dollar industry to gain the attention of businesses that process transactions online. A fraction of a percentage point might not appear to be a big deal to an average person, but for companies that process hundreds of thousands of dollars in payments each month it can mean everything. Internet marketers are one target for credit card processors due to the high sales conversions that these professionals can achieve. http://www.powepay.biz, has created a new offer exclusively for Internet marketers that need to accept credit cards online. This online merchant account provider has grown over 900 percent in the last 3 years by doing things that traditional credit card processing companies do not offer.
A low processing percentage rate is generally not the only thing that a business or website owner uses to make a decision for credit card processing. Although most online processing requires no equipment, the use of payment gateways and secure servers does require IT support if a problem happens. Many of the credit card processing companies that support auction websites handle payments that can be less than one-hundred dollars at a time. For Internet marketing companies or professional businesses selling online, transactions can easily exceed this figure. Support for Internet marketing companies that sell product and services 24/7 online is one of the key services of the PowerPay service. A helpful IT support staff is one of the differences noticed by some new account holders.
High volume traffic can be converted into large sales figures weekly, monthly and annually. Companies like Marketer's Black Book have reported recently switching credit card processing companies after changes have taken place that were unfavorable with a competing company. "Our website, http://www.marketersblackbook.com, receives thousands of Internet marketing users every month and we do a lot of online transactions," said Bernard Ablola, Internet Marketing Expert at Marketer's Black Book. "We recently switched our payment processing over to PowerPay and we shared what we like about the service and how it has helped our business with our subscribers," Ablola added.
A lower than national average processing rate is one way that companies performing hundreds of online transactions can reduce monthly operating expenses for online sales. As the number of online businesses continues to grow, a company could quickly outgrow the services provided by their current company and could go through an expensive switch when handing over processing duties to a new processor. One feature that is unique to the PowerPay merchant accounts is the expediting of online and offline business applications for new accounts to make the changeover process less restrictive and without traditional service interruptions.
About PowePay
Point of sale processing, online, offline and kiosk credit card processing services have helped PowerPay to gain a larger market share of processing credit cards for businesses around the world. Based in the state of Maine, this Internet-friendly merchant account provider has more than 50,000 merchant subscribers that process transactions each month. A 10 million dollar expansion in 2011 has helped bring upgraded telecommunication services to expedite processing time frames and eliminate customer service waiting times. PowerPay provides 24/7 support for every client both online and offline.