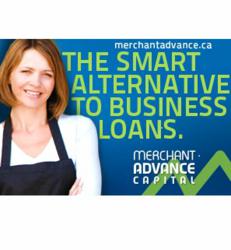 Merchant Advance Capital offers four red flags business owners should be wary of when considering a merchant advance company.
Vancouver, BC (PRWEB) June 05, 2013
Now seven years old, the Canadian merchant advance industry has become a useful source of cash for thousands of small businesses across Canada. However, while this new alternative funding source is a step in the right direction, the industry's unregulated landscape has resulted in business practices to be wary of, according to David Gens, CEO of Merchant Advance Capital. New financial products translate into new means to make money for financial services companies—and some of those means can be abused, Gens warns.
To help small business owners ensure they are dealing with a reputable merchant advance company and are making an informed decision conducive to long-term success, Merchant Advance Capital offers four red flags business owners should be wary of.
1. Shady Re-advance or Top-up Policy
Some companies in the merchant advance industry use re-advances as a way to juice profits. This is very important to understand from the perspective of the small business owner as it is ideal for a business owner to align with a company that can be there for the long run and on reasonable terms.
"Here is how they do it. When you re-advance or top-up, you end up refinancing your existing remaining balance. In other words, you pay for the money twice. Make sure you are only paying a fee on the new money being advanced to you," Gens advised.
2. Automatic Re-advances or Top-ups
Financing can be beneficial for a business—but only when it creates an opportunity and the business owner is in control. Some merchant advance companies automatically provide businesses with extra funds once a portion of the advance has been paid (typically buried in the fine print of an agreement). Through these automatic re-advances businesses end up owing increasingly more instead of quickly and effectively repaying an advance through sales.
Plus, automatic re-advances are often done at a higher percentage cost than the initial advance.
3. Delayed Receipt of Sales
For small businesses, daily cash flow is important. After a busy weekend, store owners need to restock inventory—and having to wait days to get cash from weekend sales (which would allow them to effectively restock) can be frustrating and harmful to business and sales.
Some merchant advance companies require businesses to open a third-party 'lock-box' or 'escrow' account where sales go first and the businesses' portion of sales are released a few days later. Other companies may offer 'split settlement,' where the credit card processing company will split the sales (based on the withholding percentage of an advance) and the business receives its portion directly from the credit card company. At the surface, 'split settlement' may appear to solve the delay problem but it does not, according to Gens who warns that the additional administration put into splitting funds also results in a delay of up to a few days.
"We have seen competitors lie about this to merchants and tell them there will not be a delay, and business owners find out only after they've been funded. At that point it's too late. With Merchant Advance Capital, there is never a delay in receiving your sales," Gens said. "The key is to ask a lot of questions. Ask what the re-advance policy is. Ask if there could be a delay in receiving funds. Ask for a different set of numbers if you have concerns (perhaps you would prefer a lower withholding, or a larger amount up-front etc.)"
4. Not Accredited
When selecting a merchant advance vendor, it's important that the company is accredited by the Better Business Bureau. Accreditation means a company has passed stringent criteria and doesn't have any unresolved complaints against their company.
To learn more about the alternative small business financing from Merchant Advance Capital or to apply for the program, go to http://www.merchantadvancecap.com and chat with our friendly agents online. Also, keep up with the latest Canadian business news and happenings with the company's blog and subscribe to the popular monthly publication, The Merchant Advisor.
About Merchant Advance Capital:
Merchant Advance Capital (MAC) is a Canadian owned and operated company headquartered in Vancouver, British Columbia that provides flexible financing solutions for Canadian small businesses. Their processes are fully automated and business owners have the option to tie their payments directly to sales volumes, giving small businesses exceptional cash flow flexibility.
Founder and CEO David Gens comes from a family of entrepreneurs and his previous experience was in the private equity investment business with CAI Capital Management Co. He launched Merchant Advance Capital to provide alternative financing to a wide range of businesses including: restaurants, pubs, clothing stores, retail stores, convenience stores, professional corporations, coffee shops, auto repair shops, clinics, franchise operations, wholesalers, hotels, and many others across Canada.