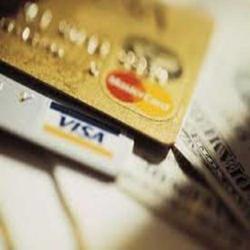 Choose The New Leader In The Merchant Cash Advance Industry- Business Cash Advance Guru
Nationwide (PRWEB) May 02, 2013
If your company needs small business money fast, then Business Cash Advance Guru is the alternative lender with the means and willingness to make capital available in a very short time.
The alternative lender is known for providing business money fast, with application approval in as little as 24 hours and funds being accessible within a week's time. The reason for the dynamics, which are unmatched by traditional big banks, is because the lender bases its loan decisions on what a business is doing now and will earn in the future rather than its past performance.
"The majority of our customers have been told 'No' by the big banks. What frustrates the small business community so much is they play by the rules, yet aren't qualified for traditional loans and lines of credit. Banks and other business lenders want a ton of documentation. They want your financial statements, any documentation on interests or investments you might have with another entity, credit history of the owner and the corporation. Even then, small business owners are asked to put up collateral and sign a personal guarantee. To us, that's unacceptable because it's not the way you treat what is an investment in the local community," a company spokesperson stated, commenting on the process traditional lenders ask businesses to undergo.
The difference between Business Cash Advance Guru and the big banks is that the alternative lender awards merchant cash advance loans based on past and future credit card receipts as well as future bank deposits instead of the intrusive. The alternative lender does not require a business or personal credit check, does not require collateral, and does not ask borrowers to sign a personal guarantee, it provides business money fast because its application process and approval are so simple.
"We want to be the go-to source for merchant cash advance services. Owners who need small business money fast can count on us, to come through and get them the capital they need, for whatever reason it's needed. When a small business applies for a merchant cash advance, we don't put them through the wringer. Instead, we act like a partner. By doing so, we build a relationship, and that means more businesses will choose us for their capital needs in the future," the company spokesperson added.
About TieTechnology
Businesscashadvanceguru.com is a division authorized by TieTechnology, LLC. TieTechnology, LLC. specializes in service based solutions for businesses. Services provided by TieTechnology are merchant credit card processing, business service telecommunications, business cash advances on credit card processing platforms and web based visibility marketing. The advantages of doing business with TieTechnology is their commitment to their customer service excellence and the offering of one stop solutions to all business to business service product needs for the customers' convenience. To learn more about their wide assortment of business services, please visit http://www.tietechnology.com or http://www.businesscashadvanceguru.com.
TieTechnology, LLC
4532 W. Kennedy Blvd, Suite 182
Tampa, FL 33609
Sales(at)cashfundsfast(dot)com
813-856-0223 x150
888-809-9243 x150