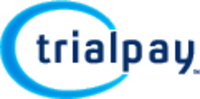 TrialPay is a great way to harvest the latent business opportunity in cart bailouts. Buyers who were once just walking away from the cart will now be transformed into a viable source of revenue for our affiliates and merchants. It also offers our affiliates yet another way to optimize their product conversions and increase their overall revenue on ParetoLogic products
Victoria, BC (Vocus) April 24, 2009
One of RevenueWire's flagship merchants, ParetoLogic, has partnered with internationally renowned online sales provider TrialPay to add a powerful new selling feature to their software products. ParetoLogic is best known for hit products such as RegCure, DriverCure and ParetoLogic AntiVirus Plus.
This new partnership will significantly increase ParetoLogic's affiliate sales conversions by recovering customers who reach purchase pages but decide not to purchase the product.
"The addition of TrialPay to the sales process means the customer has the opportunity to get our products for FREE in exchange for completing TrialPay offers which includes games, movies, CDs, books and more. And the best part? Everyone still gets paid," said Elton Pereira, CEO of ParetoLogic.
TrialPay's partners include Netflix, FTD, Gap Inc., RealNetworks and many more.
What does this mean for RevenueWire affiliates?
"TrialPay is a great way to harvest the latent business opportunity in cart bailouts. Buyers who were once just walking away from the cart will now be transformed into a viable source of revenue for our affiliates and merchants. It also offers our affiliates yet another way to optimize their product conversions and increase their overall revenue on ParetoLogic products," said Havind Sehmi, CEO of RevenueWire.
RevenueWire and Paretologic's optimism is shared by TrialPay's CEO. "The prospect of working with top software merchant ParetoLogic through the RevenueWire affiliate network was very appealing to us. We believe this business relationship will create a strong new revenue channel for everyone involved; one that will continue to grow for years to come", said Alex Rampell, CEO of TrialPay.
About TrialPay
TrialPay introduces e-commerce solutions that increase the probability of conversion and maximize the profit of each transaction for any online seller. TrialPay's transactional advertising model uses the efficiencies of the Web to pair online shoppers with ideal products at every stage of the purchase process. With TrialPay, everyone wins: merchants make more sales from their current traffic, advertisers acquire new customers on a pay-for-performance basis and shoppers get a free product with every purchase.
TrialPay works with name-brand companies across many verticals, including: Fandango, The Wall Street Journal, Gap, McAfee, Netflix, FTD, Match.com and thousands of others. And through its original Get It Free model, TrialPay offers 30 million registered users more than 2,000 ways to pay through premier advertisers.
Contact:
Lisa Contoyannis, Director of Public Relations
TrialPay Inc.
(650)-318-0000
http://www.trialpay.com
About ParetoLogic
Four software professionals, who just happened to be brothers, recognized that modern computer users don't need to be at the mercy of expensive computer repair technicians to maintain, secure, and optimize their own PC's. Knowing that sophisticated technology married with a truly user-friendly interface would empower people to secure and optimize their own computers, the four brothers researched the marketplace to define and develop the software products that would most benefit today's computer user.
Three short years later, the ParetoLogic brothers employ 140 people (and counting!) to help them research, develop, and market software applications that will enable people to secure and enhance their computing experience. Available in eight languages in 192 countries around the world, ParetoLogic has established partnerships on a global scale to ensure that its products are available to all computer users, regardless of location, language, or computing experience.
Attention to the needs of the consumer coupled with a commitment to delivering exceptional software applications and resource-rich websites guarantee that our products will exceed your expectations.
Contact:
Barry Dodd, Vice-President of Marketing
ParetoLogic Inc.
About RevenueWire
Founded in 2007, RevenueWire entered the growing affiliate-fueled e-commerce platform arena as an exciting new platform for digital product merchants and affiliate marketers. RevenueWire's payment processing system SafeCart, combined with highly accurate sales referral tracking and easy-to-use analytics tools, provide both affiliate marketers and merchants with highly profitable digital product promotion and sales.
Contact:
Barry Ringstead, Marketing Director
RevenueWire, Inc.
http://www.revenuewire.com
###