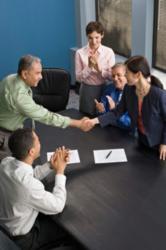 Montgomery, AL (PRWEB) November 21, 2012
Alabama Mergers & Acquisitions Partner Program has been launched by Merchant Data Systems or MDS. This new program for this market area is providing innovative ways to fund business programs. The services available may include a portfolio merger or acquisition plan. Each plan is tailored to the needs of each applicant. There are partnering programs as well as ISO portfolio sales and merchant portfolio sales. The funds can be used for most purposes. Funding is quick, and there is same day funding. There are several options that can address the needs of each company. The following may be helpful in further understanding the unique services offered by MDS:
MDS is offering a unique partnering program for Alabama. MDS provides programs that range from forming Joint Ventures to Residential Buyout Programs. Each new business development is tailored to the buyer's needs. Cash can be extended for business growth or for other current company matters. A business partner arrangement allows MDS to work with a new company in order to enhance the business growth or to gain capital from a sale. Quick funding is possible by selling a merchant portfolio. Selling a portfolio involves working with the merchant accounts that are a part of the current business. These accounts are bank accounts that have been set up for the company's customers. These bank accounts process credit cards for the business. Partnering with MDS allows a company to keep control of the business and also have the cash available. Merchant business funding can involve gaining an internal rate of return, allowing for attrition, and understanding the risk associated with merchant programs.
Selling a merchant portfolio may involve several critical factors. When selling an ISO portfolio, the seller is offered a one time payment for the portfolio. The company that buys the portfolio will gain the profits from the business that has been bought. These purchases may take the form of a buyout or a merger.
Businesses that have partnered with MDS have included retail vendors and stores, restaurants, online merchants, mobile commerce, and charities.
Benefits of partnering with MDS may include several unique offerings. MDS has capital funding that can be sent out immediately. MDS becomes a business partner and works with the company to build up the value of the business. The business management remains in the company. MDS assists with back-office support and joint venture operations. Operating expenses are generally lowered during a partnering with MDS. MDS has been a Merchant Acquirer for 15 years and has been consistently profitable. MDS has its own BIN and is able to underwrite its own business. It has its own customer service staff. Merchant accounts can be processed the same day.
Eligibility for funding may depend on several factors that are critical for each merchant partnering applicant. Usually the quality of the merchant accounts will determine the company's ability to maintain a profitable performance with MDS. Cash can be provided almost immediately for any sale transaction. Mergers and acquisitions of company accounts can provide cash in a timely manner. If a company has a cash flow issue, then a sale or a type of partnering may be options to consider.
The quality of the merchant accounts are critical for any funding decision. This would include the size of the bank credit card accounts, the length of time that the accounts have been open, and the customers' credit.
Use of the funds provided through the partnering program is determined by the current needs of the business. If cash flow is the issue then payments out may be more in line. There is usually not a restriction on how the funds are used.
A partner program is a process that can be completed quickly. In contrast, a bank loan for the company may be more involved and take a longer time to complete. A company bank loan would need excellent credit and could involve personal endorsements of the amount of money loaned. A partner program is not relying on credit. This type of business arrangement is a unique partnering or a merchant account sale.