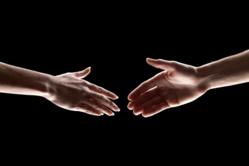 Merchant portfolios are an important part of Merchant Data Systems services. They are a company that takes great pride in their ability to help companies build and grow their portfolios.
Montgomery, AL (PRWEB) February 26, 2013
Alabama companies can now take advantage of the new Mergers & Acquisitions Partner Program. Merchant Data Systems' (MDS) new program solves cash flow problems for businesses through a variety of means. The M & A program gives businesses more resources for accepting credit cards as a payment method. Business owners need capital and support to expand and build a successful company.
Partners of MDS have access to a variety of benefits and perks. They receive payment in the form of cash and stock with the sale of merchant portfolios. MDS is different from other companies and allow partners to keep ownership of joint ventures formed through their company. ISO Partners have the opportunity to receive the stability of a salary and cash from merchant portfolios. MDS also welcomes partners to invest in joint ventures and to take advantage of stock dividends.
The company wants to provide mutual success by creating this new program. They know that making customers happy means repeat business. MDS is a professional company that takes pride in building excellent relationships with clients. ISO owners have a lot of options when comes to their portfolio. They can cash out a percentage of the value and receive stock for the remaining balance.
Stock and cash percentages are designed to fit the needs of the merchant. Premium level perks consist of proprietary software and venture pricing. These resources help with achieving customer retention, expanded profitability and successful sales. Prospective partners who choose to do business with MDS enjoy a business relationship that creates financial dividends for operators. This relationship also provides general office expenditures and funding for daily operational expenses.
The M & A program are available to current and prospective ISOs. It is a solution for businesses that need instant cash to grow their business. When businesses need immediate cash, it helps to have access to a company that can provide immediate resources or the ability to close a transaction within a quick manner. Residual buy-back programs are also available and allow partners to use them at any time.
MDS wants clients to know that buy-back programs are available and can be used at their discretion. MDS can help with making moves to improve a company. Some potential clients want to start a joint venture and others want to monetize existing contracts. MDS has been in the industry for years and can provide cash now. They are different from standard buyouts and do not put holdbacks on partners.
Partners are still in control of their companies and can concentrate on marketing. MDS understands the needs of businesses. Many companies are going through tough economic times and need help to stay profitable and solvent. MDS wants to help with securing funding and enhancing a company's portfolio for future endeavors.
There are different reasons for joining the partnering program. It is helpful for a business to know that an experienced veteran merchant acquirer is in their corner. MDS has been successful since the start and has helped many businesses to maximize their profits and to improve merchant services sales. Joining the program means getting immediate cash and a real business relationship. Adelard Gasana, Co-Founder of Karma Snack and partner with MDS mentions, "Merchant portfolios are an important part of Merchant Data Systems services. They are a company that takes great pride in their ability to help companies build and grow their portfolios."
Business owners need a budget for daily expenses. An emergency can occur at any time and a purchase may need to be made to help with running the business efficiently. However, MDS helps lower businesses expenses by providing operational integration and scaling down the business model. MDS helps out companies financially by buying their merchant portfolio account because they get access to instant cash.
Attracting customers means allowing customers to use a variety of payment methods. Merchant processing allows businesses to accept every major credit card in a variety of settings. It is possible to lose customers when not willing to accept different payments.
MDS is not concerned about how many accounts are in thee merchant portfolio, because they are willing to buy it. They are willing to match offers from other companies. The partnership is open to single agents or an organization of agents. MDS can build structure for long term success and protects residual income.
It is important to get the best value from the sale of a portfolio. Buyers must consider three factors, such as risk, attrition and internal rate of return. Internal rate of return is the discount rate that matches the current value of a cash flow to an investment. People who buy merchant accounts are looking for a return of 20 percent.
Business owners have to examine their options and find the best solution. They can find the answers to their problem by joining the M & A program. Businesses want to work with an experienced company that has the right resources. Every company needs support for long term success. Merchant Data Systems is the best choice for funding.