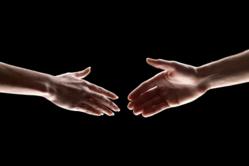 Juneau, AK (PRWEB) November 22, 2012
The Alaska Mergers & Acquisitions Partner Program is creating quite a buzz in this North Western state. Companies are concerned with how to save money and how to get the help they need in this trying economy. Merchant Data Systems is making a way for established businesses to get the cash they need and also have help with the financial side of things. Intrigued by this new program, businesses want to get all the information they can on how they can get the help they need, plus the money they have to have.
Merchant Data Systems, otherwise known as MDS, is a merchant acquirer that specializes in credit card processing. They have been in business since 1997 with great success. They are located in the beautiful city of Miami Beach, Florida and have been servicing customers around the globe. What makes MDS different from all the other credit card processing companies? There are many credit card processing companies, but few care about their customers and devote a great deal of time to them. It is their dedication to the customer that stands out. Not only do they process credit cards, but they offer services like merchant cash advances and the ability to electronically accept checks. They can also advise on upgrading current equipment, like switching to an integrated POS system.
MDS will often look for joint ventures with other companies. When combining a rock solid leader in the credit card processing industry, like MDS and another stable company, the product is a win-win situation for all. Merchant services and sales are what the core of MDS is built upon. This latest venture has taken them into new and exciting territory. While Alaska is being added to the states that they are looking to form new ventures with, the program has already had great success in other areas. MDS is hopeful that they will not only help Alaskan companies but form strong relationships to expand their business.
The Merchant Portfolios are what MDS is mostly interested in. Those who process large amounts of credit card transactions per month know exactly what a merchant processing account and portfolio is and how much work is involved. In order to process monthly credit cards, each business must keep a confidential portfolio on each customer. These profiles contain private information. Each month, at a prearranged date, the company will run their credit card for the customer's monthly payment. The payment amounts and credit card numbers, along with any authorizations are all kept confidential and transactions are regulated by the PCI to ensure safety.
To sell a merchant portfolio is actually quite simple. MDS is looking for companies that have a profit margin. They want a company that is not in financial distress and has the ability to bring in a sustainable income to the table. They will pay cash for these portfolios that can be used for anything the business needs. In return, they will process all the credit card transactions for the company each month. While some people may not understand this concept, it is actually an attractive package.
To process credit cards requires a few things, like time, staff and complete organization. If all the credit card transactions run through correctly, then there are no problems. However; when the cards will not process, like when they are declined or when they are expired, then this becomes more work for the company. The other major problem that companies face is credit card charge backs. It takes a great deal of time and effort to sort out all these problems and this time could be better spent on other things, like acquiring new business.
What MDS does is come in and handles all of the issues surrounding processing and any other work that is in regards to the portfolios. They have a dedicated staff that is focused on running and processing credit cards and managing these accounts. The business still has some rights to the portfolio, but they do not have to mess with the monthly maintenance of the accounts. The business is free to add or remove names and accounts from the portfolio as they would like. Getting assistance from MDS is easy. They are open 24 hours a day and 7 days a week for help.
When MDS buys a merchant portfolio, they are buying the rights to process these transactions and receive a portion of the money. Normally, MDS is looking to make around 20% off the transactions, thus the company has got to be profitable. To sell an ISO portfolio is a simple process when MDS is backing the venture. Most companies have a dedicated staff and overhead associated with processing these monthly transactions. With MDS taking charge of this portion of the business, it is possible to save the company a great deal of money and time.