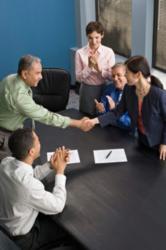 Merchant Data Systems has worked hard to offer a completely unique program from their merchant acquirer division. These programs offer business owners control and power in the face of mergers and acquisitions.
Phoenix, AZ (PRWEB) February 21, 2013
The state of Arizona will greatly benefit with the inclusion of its businesses in an exciting, innovative and efficient program offered by Merchant Data Systems, a merchant services sales company that has been at the forefront of business technology for years. The company is currently offering a mergers and acquisitions program, in limited markets, intended to change the face of merchant portfolios and the business that surrounds them. MDS has tested this program thoroughly in several markets to great success and now business owners in AZ are primed to benefit from this innovative and impressive program, as well.
Mergers and acquisitions programs are nothing new. In fact, these programs have existed, in one form or another, since the dawn of business. Simply put, an M&A program allows a large company to buy out a small, or private outfitter with a cash payment. In most cases the merchant then walks away from the project to start another, or retire, whichever is most fitting. MDS saw a hole in that system that they believe could be expanded upon and bettered. Through a desire to help businesses and offer a greater breadth of services, they developed a system that aimed at offering the same benefits of M&A programs, but also allowed business owners to remain a part of the business process. MDS has grown exponentially for years. The company is founded on dedication and passion, and thus, they know that walking way from a business is neither easy, nor ideal, for most business owners.
Merchant Data Systems has been a leader in the merchant processing service industry for over a decade. The company, which started initially by allowing merchants to process credit card payments has expanded multiple times to include a slew of business and merchant services intended to help business owners meet their full potential. MDS has expanded further, in more recent years, to include several programs intended to bring new business on board. The most recent addition is the company's Mergers & Acquisitions Partner Program. Through the Mergers & Acquisitions Partner Program merchants looking to sell a merchant portfolio, can do so and obtain a fair deal.
The process is fairly simple. As a merchant acquirer, MDS has a dedicated team aimed at creating new business partnerships. Through the initiative a business owner with a desire to sell an ISO portfolio can do so through the program. The company works with the business owner to figure out a fair price point for the portfolio, then the business owner is retained to help further the businesses potential. MDS is looking to create joint partnerships with those who know the business in the state best, rather than push them out quickly for profit. The goal is and, always has been, to help businesses expand and grow through nurturing, expertise and initiatives that have a proven track record of working. Adelard Gasana, Co-Founder of Karma Snack and partner with MDS mentions, "Merchant Data Systems has worked hard to offer a completely unique program from their merchant acquirer division. These programs offer business owners control and power in the face of mergers and acquisitions."
Unlike other M&A programs on the market today, MDS doesn't need to wait for paperwork, or deal extensively with banks. In fact, the company underwrites all of its own merchants because they have their own BIN. This allows MDS and the merchant to meet a fair deal in the most efficient way possible. MDS is also different in that the goal is never to push business owners out. Instead of merely the desire to buy a merchant portfolio, MDS has a desire to work directly with the merchant they are dealing with to expand and enhance. A business owner who is looking to expand, rather than simply sell a merchant portfolio will find this offer exceptionally beneficial. The entire process, from start to finish, is much faster than one would typically find. Instead of waiting weeks or months for a bank to run numbers, file paperwork, and cut through the red tape, a merchant deals with an in-house bank to get the job done quickly and efficiently.
MDS is proud to expand into Arizona and business owners will soon see how much this program can lend a helping hand. In a troubled and shaky economy an offer such as this M&A program is not easy to come by, but through hard work, dedication, and a mission to heal the ailing economic climate, MDS is creating a program that truly expands the horizons of business in the state of Arizona.