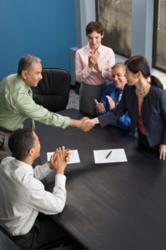 Little Rock, AR (PRWEB) November 24, 2012
Arkansas Mergers & Acquisitions Partner Program has been launched by Merchant Data Systems or MDS. This new program for this market area is providing innovative ways to fund business programs. The services available may include a portfolio merger or acquisition plan. Each plan is tailored to the needs of each applicant. There are partnering programs as well as ISO portfolio sales and merchant portfolio sales. The funds can be used for most purposes. Funding is quick, and there is same day funding. There are several options that can address the needs of each company. The following may be helpful in further understanding the unique services offered by MDS:
Merchant Data Systems offers a unique program that can be tailored to a company's individual needs. MDS is offering a better partnering program for Arkansas businesses. This partnering program has various plans that can be tailored to a company's specific needs.
One plan is the merchant account partnership. With this option the company can maintain control of the business while MDS is a partner alongside the current management. No two portfolios are the same. A partner will need to see critical data to determine the level of partnership that is offered. A merchant portfolio can be sold to another owner. In this option, the new buyer is gaining the business from the accounts that have been sold. A merchant portfolio is made up of bank accounts that have been set up for the credit card customers. Each account has its own value, and the credit of the customers will be a factor used for a sale of a particular account.
Merchant business funding can be offered from a sale of a portfolio. The MDS representative will want to get the best price for the account. Gaining the best price will use an internal rate of return and will look at the risk involved in purchasing a portfolio.
Merchant business capital can be acquired by selling an ISO portfolio or a merchant portfolio. The sale allows the company to gain quick capital. The capital can be used to continue to grow or expand a business. The capital can be used for other reasons or to pay out expenses that are owed.
Using a partner program can gain short-term funding. The partner funding can be sent out quickly. A bank loan will take a longer time and will be more involved. The bank loan for a company will need company credit and possibly a personal endorsement. Company documentation will be needed for a loan, and this documentation may be extensive.
Partnering with MDS may provide the following benefits that include exclusive opportunities. MDS is able to fund immediately. MDS becomes a business partner and can help to develop the company business portfolio values. The company remains involved in the business, and MDS assists with back-office support and joint venture pricing. Working with MDS may lower operating expenses because of the associated services provided by MDS. MDS has been in business for 15 years and has consistently been profitable.
MDS owns its own BIN and can underwrite its merchants. It also has its own customer service.
Same day services are available with the ISO program products and services.
Businesses that have partnered with MDS are from various areas of the commercial economy. There are merchant partners from retail businesses, restaurants, online merchants, mobile commerce, and various nonprofit groups or charities.
Merchant business capital can be gained by selling an ISO portfolio or a merchant portfolio. Quick capitalization is possible through these transactions. The gain in capital can be used to grow the business or for other reasons. The business owner is offered a lump sum of cash for the merchant portfolio. The company that buys the portfolio gains the profits from the business. Many of these purchases are in the form of buyouts or mergers.
Merchant account partners are interested in knowing that the company does have the portfolio it says it has. The performance of the company is important for the new partner. Past performance is critical, and the plans for future business is important. The new partner will want to be sure that the investment in this company will produce a profit and a good return on the investment.
Merchant Data Systems has launched a new partner program for Arkansas that is presenting a merchant partnering program. This new plan will provide partnering services for this marketing area. A support staff is available for the new partners.