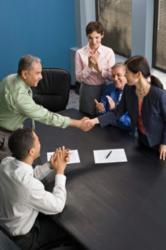 Hartford, CT (PRWEB) November 18, 2012
Merchant Data Systems has recently announced a plan to roll out their unique, and highly discussed, Mergers & Acquisitions Partner Program in the state of Connecticut. The program, which has rolled out in several markets and states already, is a unique opportunity for business owners looking to sell an ISO portfolio, but maintain some control over their business. Unlike other companies that offer merchant services sales, MDS is offering a program designed to help business owners grow and expand their merchant portfolios through the unique and expansive services. The program is part of the company's merchant acquirer program that is totally unique within the industry.
When Merchant Data Systems makes the decision to buy a merchant portfolio, they do so in short order. The company currently has a BIN; better known as a Bank Identification Number. This means the company is authorized to underwrite each of their own clients. In more traditional merger and acquisitions deals, the company looking to buy a merchant portfolio has to work through different approvals and banking avenues to authorize, create and, finally, pay out on the deal. This is not the case with MDS; the entire process is quick and uncomplicated; capital is available within days rather than weeks or months.
The Mergers & Acquisitions Partner Program also aims at leaving business owners with control of the business they have worked hard to grow. With new capital and an expansive array of merchant processing services, the business can expand and grow to the upper echelon of success. From the moment a business owner signs up with the company, they become a part of a family; an expansive family, but a family none-the-less. The clients formerly served by the client are seamlessly transitioned over to MDS' award-winning 24 hour a day, 7 day a week customer service.
The expansion of the Mergers & Acquisitions Partner Program into the state of Connecticut is a long-awaited, strategic move. The program has worked well in several pilot states and is currently in the process of growing and expanding into a number of new regions to meet the needs of those looking to sell merchant portfolios across the United States. The program, as a whole, was born out of years of research and development; it was nurtured by a caring and experienced staff until it was perfectly designed to meet the needs of everyone involved. This program's goal, from its inception to its conceptualization, has been to create a focused, beneficial and, most of all, efficient Mergers & Acquisitions option for business owners in need of help.
Merchant Data Systems was founded more than 15 years ago. When the company launched, the goal was to create comprehensive and efficient merchant processing services. Through dedicated research and staff, the company grew from a credit card processing entity into a full-service merchant services company. As times, trends and consumer desires have changed. MDS was there to change with them and offer businesses, both large and small, the ability to succeed and grow in the changing economic landscape. When the internet took off and became one of the most commonly used means of communication in the world, the company was there. Through the development of e-commerce, online shopping carts, and mobile payment processing services MDS was able to offer businesses a new and different way to connect with their consumers. When it became clear that paperwork and back-end business work was bogging down the efforts of many small business owners, MDS was there with solutions. Those solutions ranged from invoicing help to POS integration that helps to track the movement of goods and inventory.
Together with the state of Connecticut and its business owners, MDS believes that extraordinary things can be accomplished. Working in partnership with the state and its business owners has long been MDS' dream, and today the company is announcing that the dream has finally come to fruition. The goal of this new program is to help those who are most in need and to expand and develop the economy. Unlike other merchant acquirers, MDS wishes not to break businesses apart and build one, strong entity; rather, the company wishes to work, in partnership, with these businesses to develop a united and strong business front that does not sacrifice individuality and unique opportunity for the bottom line.